Two of the oldest and biggest photography-oriented internet companies are now one. Last week, SmugMug acquired Flickr from Verizon's Oath after months of discussions and negotiations. As a small, privately held company, SmugMug was a bit of a surprise as rescuer of the venerable Flickr, which has foundered in the era of Facebook and Instagram. SmugMug's CEO, Don MacAskill, says he knows there were other bidders, and expects most had deeper pockets. (Terms of the sale were not disclosed.) However, he believes SmugMug offered the best fit and continuity for Flickr users. The two services will stay separate indefinitely; SmugMug is adding existing Flickr employees to its staff, including the two executives who ran the brand for Yahoo.
SmugMug and Flickr aren't precisely yin and yang in the audiences they serve and features they offer. But they do represent two distinct approaches to photo sharing and community interaction. SmugMug, founded in 2002, has charged a subscription fee from the first day, and focuses on beautiful presentation of photos and on services for semi-pro and professional photographers rather than social networking. It's never raised venture-capital funding, and several family members are in key positions.
Flickr was founded in 2004 and acquired by Yahoo a year later; its founders, Caterina Fake (an investor and founder of multiple companies) and Stewart Butterfield (who went on to cofound Slack), departed three years after that. Their service initially flourished in part because it fostered deep ties among its users through discussion boards and photo comments. Despite the many changes Flickr has gone through over the past 14 years, those qualities abide.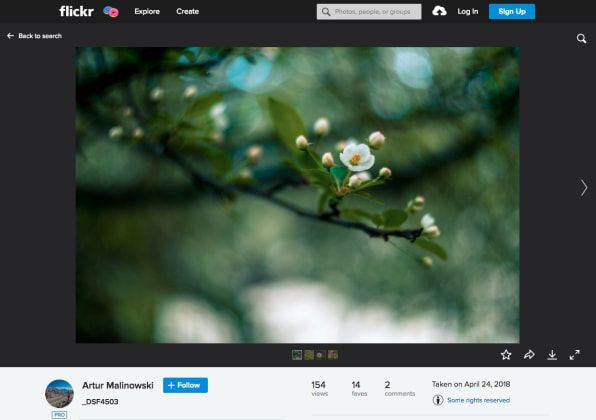 MacAskill says he knows there will be challenges in meshing these two distinct cultures, but adds that he did the deal because of Flickr's unique strengths. "Both companies really stand for photography and for photographers," he says. SmugMug had been wrestling for years with the question of how to add a free tier in a way that would complement its paid services and encourage more participation; Flickr, which offers a terabyte of photo storage for free, may be part of the solution.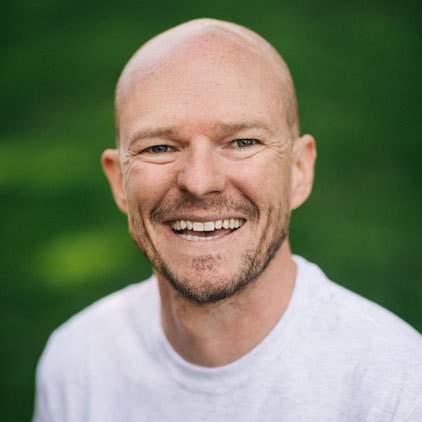 When SmugMug was an idea being born, MacAskill says, everybody told him and his cofounder/father Chris that "the internet is meant to be free, the bubble has just burst, you won't be able to charge for services." Regardless, they launched as a for-pay service. But they also offered unlimited storage that was a unique attraction at the time. "It started off awfully slow," he remembers. "We got one subscriber in the first week, five in the first month, and things started to grow." But he adds that they talked extensively to customers and never stopped, even as the company grew in scale. (The company doesn't disclose much in the way of specifics on its current business, stating only that it has "millions" of customers and hosts 4 billion photos.)
Flickr, by contrast, says on its hiring page that it has over 90 million monthly users, although there's no detail about how many pay for the Flickr Pro upgrade, which costs $50 a year. MacAskill didn't disclose that number, either; he says there were a "number of surprises" involving how many people have paid Flickr accounts and the average storage consumed by users, but doesn't elaborate. He also notes that after the acquisition announcement, he found that many SmugMug customers also have free or paid Flickr accounts. "We'll build bridges," he says, but stresses that he can't imagine merging the two offerings or requiring anyone to move from one service to another.
SmugMug is working to make one migration happen as fast as it can: getting Flickr's account system changed over. "We're already hearing plenty of great feedback from the community: They desperately want us to get off of Yahoo's login and authentication," he says. That's part of the larger process of extricating Flickr's technical underpinnings from Yahoo, which he expects to be much more of a slog than mixing cultures and business models.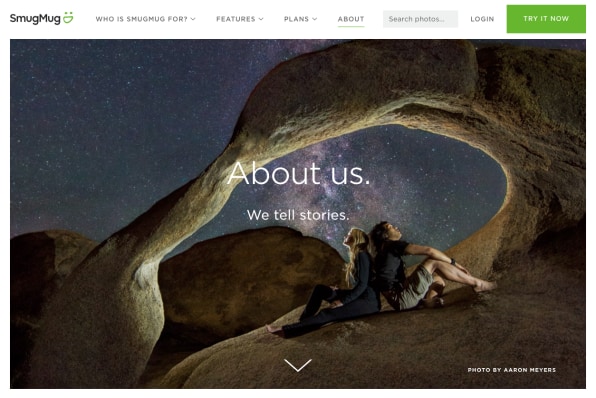 Way back in 2006, SmugMug began beta testing Amazon Web Services (AWS) before the general launch of Amazon's on-demand cloud platform. SmugMug spent the next seven years migrating all its operations from the five data centers in which it housed servers to AWS. "I used to spend a lot of my time hand building hardware and driving over to one of our data centers, racking it and stacking it," MacAskill says.
Flickr currently runs on Yahoo hardware, but SmugMug plans to transition it over to AWS. Since 2016, the MacAskills have acquired two smaller services, Picturelife (which was about to face an abrupt shutdown) and Phanfare (2017); MacAskill expects that the lessons from these mergers will help smooth the integration of Flickr. "We probably couldn't do this if we didn't have that experience and AWS didn't exist," he says.
The Road Ahead
Beyond that tech migration, MacAskill acknowledges, "I don't have a giant master plan." He cites Flickr's strengths: a sense of community, ongoing discussion, and the significant participation by free users. He also mentions the service's enormous archives of Creative Commons licensed and public-domain media, some in partnership with institutions like the Library of Congress and NASA: "It's staggeringly good for the entire planet."
Along with all the things that don't need fixing, MacAskill sees room for improvement in Flickr's features for helping users discover photos and videos by subject matter. The service was once known for percolating photos to prominence based on a concept it internally called "interestingness," which sometimes made professional photographers' careers when their work was spotlighted. In the era of machine learning, however, there's a lot of room for improvement in Flickr's discovery engine.
The newest version of Flickr's mobile app received compliments at its launch a few years ago, but it does a poor job of incorporating community, one of the service's key attractions. MacAskill thinks there's plenty of potential for a mobile photography app that isn't overrun with ads and doesn't rely solely on an algorithmic approach to presenting images and videos. He says photographers would rather see a view that shows what's important to them, including styles of photography or people with whom they've been collaborating.
What MacAskill doesn't plan to do is compete with Instagram, a mobile photo-sharing service that operates on a massive scale and is often perceived as having toppled Flickr from the place of prominence it once held in consumer's minds. But after years of serious photographers worrying about privacy and ownership when they entrust their creations to online services, he thinks both Flickr and SmugMug can be "the safe place for photographers to do anything they want to do with their work."
Wherever SmugMug takes Flickr, it has the luxury of not having to please venture capitalists or other investors. MacAskill notes that the company puts money where it thinks it's important or meaningful. For instance, it produces SmugMug Films, a series of documentaries about photographers. "We have yet to point to anything in the business that [the documentary project] has improved upon, other than it makes us feel good, and we get to celebrate those people who are heroes to us," he says.
SmugMug's ultimate goal as a company, as MacAskill defines it, is to help visual storytellers use technology to "get from that picture in their head to a picture that everybody can see that matches it much more closely." To fulfill that mission, "we talk to customers, we listen to them, we go and build the experiences they're asking us to build, and we go and do it all over again." Fifteen years into SmugMug's history, MacAskill says, he still has a 20-year to-do list. And with Flickr as part of his corporate portfolio, he just got even busier.