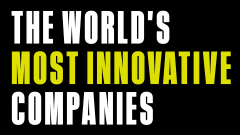 Slack is a cloud-based team communication tool developed in 2013 by Canadian entrepreneur and now-CEO Stewart Butterfield. Slack was originally meant to be an internal communication tool at Butterfield's small company Tiny Speck, as his team developed the now-defunct online game Glitch. But by 2015, Slack had become a tech and media darling for its ease of use and fun in-app features. It works by offering communication over topic-based "channels" in the form of internet relay chat that allows collaborators to tag each other in conversations, "star" responses, and even share files in the thread of a chat. It also offers private groups and direct message formats, as well as joyful features like a GIF-generating hack that pulls content from another playful company, Giphy, into a chat using a simple keyword text command.
Slack's growing popularity as the productivity tool of choice has attracted $540 million in venture capital funding, including a Series F round of $200 million in April 2016 led by Thrive Capital. That year saw the startup hit its stride—daily active users reached 4 million while 33,000 paid teams now use the platform. Slack doubled down on its mission to integrate with other enterprise tools, including Salesforce software, Google Cloud, and IBM Watson, while welcoming developers to create a growing number of highly specialized bots for everything from email management to expense tracking. In 2017, Slack will continue its efforts to become a one-stop shop for productivity through partnerships with its fellow enterprise companies and by iterating and improving on features, like Slackbot and artificial intelligence-driven Search, that have made it the productivity juggernaut it is today.
Slack has succeeded where other collaboration platforms have failed by making company communication not just easy, but fun. Its elegantly designed chat rooms and intuitive interface allow for instant team communication, essentially eliminating the need for email chains.