If you're lost without your daily to-do list and love crossing off every minute detail of your day, this edition of Free App Friday is for you.
As always, while they're free now, we can't guarantee how long they'll last–so don't wait too long.
If your daily list looks like long division, Wunderlist organizes, sub-sorts and syncs the insanity. Turn forwarded emails into actions, share campaigns with teammates, and find out who's working on what project.
Swipes (iOS)
This one's for the tactile minimalist: Simply make a list and swipe tasks away as you complete them. Snooze the ones you want to put off for later, or reschedule, blissfully, to procrastinate for another day.
Remindus (Android)
When it all becomes too much to tackle, start delegating! Create a task, assign it to a connection (a significant other or a child, perhaps?), and get notified when they complete it. Follow-up alerts bump the nag factor up to 11.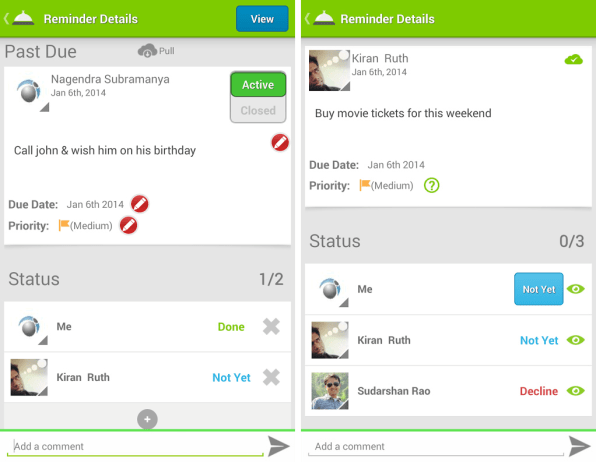 Finish (iOS)
This app is a year old–created by teenagers and launched last year–but it's grown up fast, winning a 2013 Apple Design Award and garnering 50,000 downloads. Finish released their 2.0 as "freemium" last week, with the option to upgrade for more functionality. Arrange items in short or long-term priority and check them off with a swipe.
Todoist aims to sync your whole life in list-form. It combines the features of the above apps–reminders, collaborating, sharing notifications, plus charts that visualize your progress–into one product that spans mobile and desktop platforms. The recent "Next" update opens up data syncing to free users.
Now, if only we could add "hanging out with their badass developers and designers" from the video below to our to-do list: