Max Ventilla isn't someone you'd expect to be at the helm of a new private school brand. With a history as a Silicon Valley entrepreneur dating to the 1990s, Ventilla founded a social search company that Google acquired in 2010. There, he helped build Google+ and later led a new "personalization" team that grew to 100 people as it undertook the task of adapting the search giant's vast array of products to better understand users in real time.
Earlier this year, Ventilla left all of that. The new challenge he is tackling–reinventing the elementary school model–could either be viewed as typical of Silicon Valley's sometimes misguided ideas that a tech mindset can fix difficult societal challenges, or a perfect fit for his background and the needs of the education world today.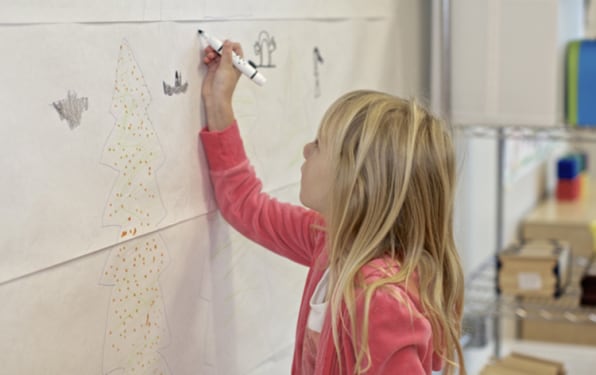 AltSchool, a private company backed by $4 million from seed investors, opened its first school location this September in San Francisco. The motivation came from Ventilla's own dismaying survey of the limited landscape of school options for his two young children. Many private and charter schools seemed mediocre, he says, and most seemed proud when they could tout exclusive, single-digit acceptance rates. "That seemed alien to me, as someone who works at experiencing things at scale. In my world, things get better the more people that are using them," Ventilla says.
With a staff now comprised half of former Google engineers and the rest mostly educators, AltSchool's mission has two focuses. The first is to grow a network of excellent elementary schools that harken back to the single-room schoolhouses of long ago, and the second, as any tech startup would do, is to use the schools as labs to learn, iterate and improve on the model.
"With a very broad brush, our approach is to be the elementary education R&D player," Ventilla says in a phone interview. "R&D is essentially an investment in your future performance. …If you're not spending anything on R&D, you're not going to be changing anything you do." The health and IT sectors usually invest about 10% of revenues back into R&D, he notes, but in the education world, that figure averages less than 1%. (AltSchool aims to equal the 10% figure that is typical of high-tech industries).
As you'd expect, technology is a heavy focus in the classroom located at the first school, which has about 15 students up to age 10, as it will be in the next several schools planned in the Bay Area this year.
Like a personalized Google product, the idea is that the engineering staff can work with teachers to build and deploy technologies that help a school program adapt to the needs and interests of each individual child. This is not a revolutionary concept on its own–Ventilla learned from some of the most successful schools that use a "child-centric" approach. But the execution and ability to scale up this model, as the startup aims to do, might be. AltSchool's technology is less about expensive iPads and fancy screens and more about software technologies that can't be seen, Ventilla says.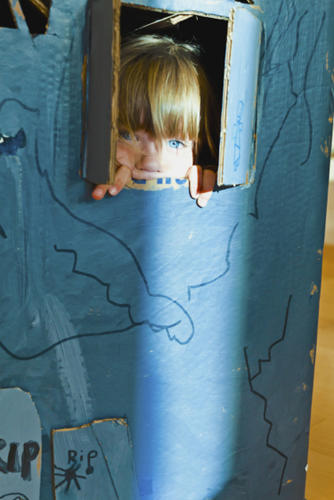 AltSchool engineers, for example, have developed a specialized video and audio system that records the school day so teachers can bookmark moments to review and analyze later. They're also thinking about using facial analysis software to provide analytics on the video feeds and designing a smart lighting system that dims automatically when the noise level in a classroom gets too loud.
The one-room school, located in San Francisco's Dogpatch neighborhood, functions by generating a weekly individual "playlist" of learning activities for each child that can be mixed, matched and adapted to their progress, much like a playlist on Pandora adapts to feedback and preferences from the listener. Two kids could be building a birdhouse, but one would be working on the designs and the other learning how to measure and make sure the walls lineup. A child who was fascinated by the moon might learn about the history of space exploration as well as the math of an orbit. There is not much of a notion of grade-level, just loose groupings by age, since most children have different strengths and weaknesses. Some might read at a fourth-grade level and do math at a sixth or vice versa.
Crucial to AltSchool's vision is growing a sustainable business model, otherwise the company might turn out a handful of great schools, but won't come close to reinventing education writ large.
One key, says Ventilla, is that each school will be a small operation that stays contained to basic classrooms. Most elementary schools become costly because of the huge, expensive buildings they need to maintain and the ancillary services, such as gym and a nurse, that they provide–functions that AltSchool will outsource to community facilities. Right now, for the first school, the tuition is $19,100 per student with financial aid available, but he believes the costs can come down a bit while still paying teachers well (it plans to keep about an 8:1 student to classroom teacher ratio). Rather than keep AltSchool incredibly selective, he hopes to run as many schools as required to meet demand.
Ventilla knows that engineers won't have all the answers and is working to attract top-notch teachers and mine the vast troves of existing education research and technology tools. He's been reading a book a week, and outsourcing other reading to assistants. The first thing the company did is open a school so it could begin learning itself and testing ideas.
"You want to avoid thinking that you know more than you do," he says. "For us, being respectful of the art of education comes down to this community of smaller schools approach. Let them improve their art. But at the same time, there is a science to education. The ideal approach is not for every teacher to do just whatever comes naturally to them. There should be a rigorous analytical approach."