Clean water, one of our most essential human needs, is not globally accessible to almost 800 million people, chiefly due to the cumbersome infrastructure required to move it from its source to the people who need it. That's why the latest guest on the World Changing Ideas podcast founded a company that wants to bypass concrete pipes for panels, and grab water from where it's most abundant: thin air.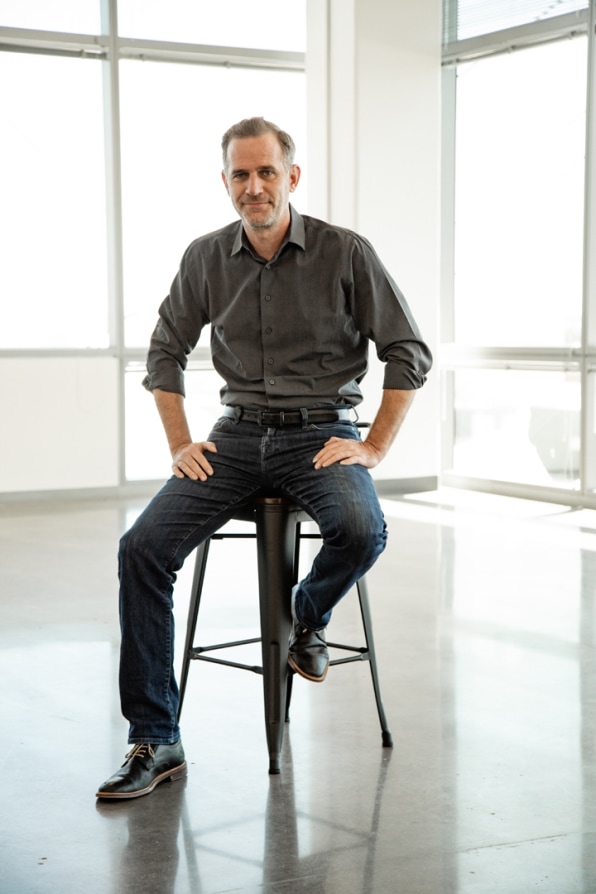 "We're stuck in the Roman era with respect to water," says Cody Friesen, founder and CEO of Source Global. Our drinking water infrastructure suffers from a host of problems, including frequent water main breaks, and lead contamination. "How do we make water as accessible as air, as the other resource that you own by virtue of the fact that you're alive?" On the podcast, Friesen chats to us about how the company's hydropanels work (by using the same effect we see when rice soaks up moisture in a salt shaker), and how they've already started to bring more efficient clean water supplies to communities around the world.
Friesen comes from a renewable-energy background, and harnesses those principles to make such a narrowly accessible commodity into "something that is distributed and democratized." Source does that via hygroscopic technology, or materials that absorb water vapor. Tapping into the massive supply of water in the air—according to one estimate, there are 13,000 metric tonnes of water in the air at any one moment—the solar-powered panels essentially pull vapor from the air, capture and condense it, and collect it in a reservoir. "We reproduce the condition of when you walk out of your home in the morning and there's dew on leaves," Friesen says. "But we can do that in the middle of the Sahara Desert at high noon."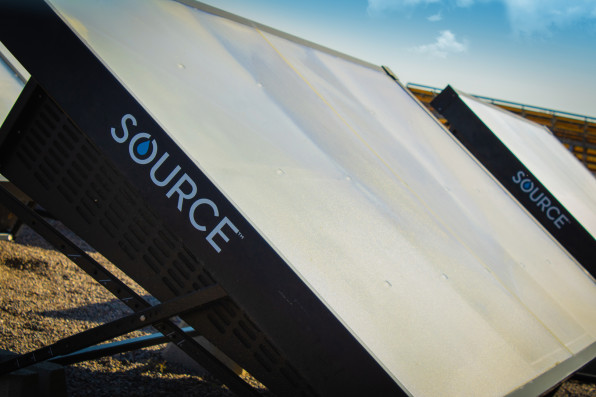 While people can have the panels installed in their homes, the greatest impact is in communities with a dire need for clean water. For instance, the Navajo Nation in Friesen's home state of Arizona now have 500 panels installed in homes; without them, they have to drive hundreds of miles to Flagstaff or Gallup, New Mexico, to get water. They've installed panels in Aboriginal homes in Australia and for the Wayuu tribe in northern Colombia, whose women otherwise have to walk hours a day to collect water. Most recently, investor Chamath Palihapitiya pledged $7 million to install panels in California's Central Valley—"one of the great breadbaskets of the U.S.," Friesen says, but one that famously uses excessive quantities of water in processes like almond agriculture, and experiences severe droughts as a result.
A significant side benefit is that this alternative technology could reduce plastic bottle use; in many parts of the world, bottled water is not a privilege, rather the only way to get clean water. "[The use] is not growing because people in L.A. or New York are trying to be more bougie with their water," Friesen says. "It's growing because of challenges associated with getting good water."
Rather than moving these up-and-coming communities from bottles to pipes, Friesen suggests they "leapfrog" straight to hygroscopic technology. "It's literally an inexhaustible resource that is just waiting there to be tapped."