Okay, I have a confession to make. Wearing sweatpants over the last six months in quarantine has made me allergic to real pants. I recently tried on a pair of trousers, only to find them foreign, overly restrictive, and uncomfortable. This presents a problem as lockdowns begin to ease and I find myself occasionally heading out of the house. I've been scouring the market for pants that feel as comfortable as the leggings and sweats I've been living in, but that look put together to wear at slightly more formal occasions.
The good news is that brands are aware that comfort has become nonnegotiable when it comes to creating women's trousers, so there are many good options to choose from. Here are my favorites.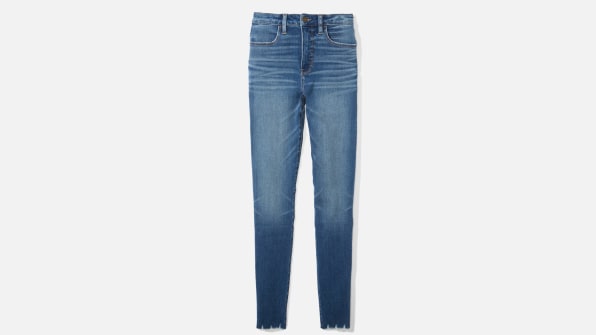 American Eagle Dream Jeans
True to their name, these jeans fit like a dream. They're so stretchy, it feels like you're wearing leggings. But what I love about them is that they don't stretch out in the knees or waist after you've worn them. Dream Jeans come in a wide range of styles, including crops and high waisted, along with many washes.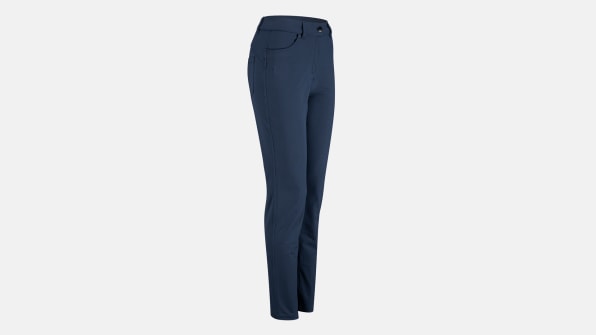 Lululemon City Sleek 5 Pocket Pant
Lululemon has launched a range of trousers that tap into its portfolio of performance fabrics, making them suitable as both office and weekend wear. I particularly enjoyed this 5 Pocket Pant, which is made from a fabric with four-way stretch. As the name suggests, they are sleek and flattering, but they're also extremely comfortable and soft to the touch. It helps that they're wrinkle-resistant, so you don't have to worry about ironing them. I'm partial to the burnt orange color. (Pro tip: The sizing on these runs small, so you might want to go up a size.)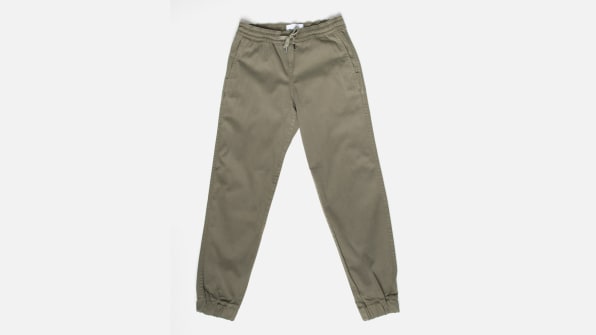 Duer Live Lite Joggers
For those of you who simply don't want to let go of your sweats, may I recommend these joggers that have an elasticized waist and ankle but are constructed of a cotton fabric that makes them look a lot more like khakis. The material is designed to be stretchy, moisture-resistant, and odor-neutralizing, which makes the joggers perfect for transitioning from getting some exercise to sitting down for meetings.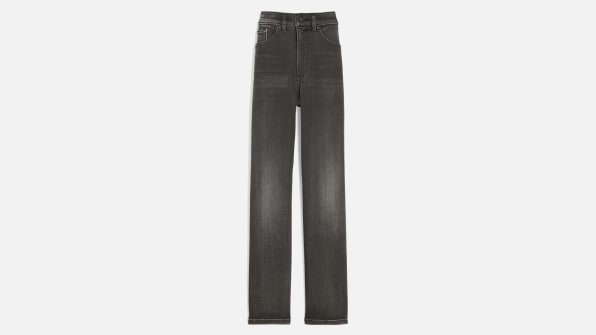 Express Luxe Comfort Knit Jeans
Express says these jeans are its most comfortable yet, so I definitely had to give them a try. They're made from a very soft material that stretches, even at the waistband area, making them extremely comfortable. These jeans are designed to be incorporated into your professional wardrobe. They come in several dark washes that would look good with a blazer or blouse, and there are several silhouettes, including a flare style.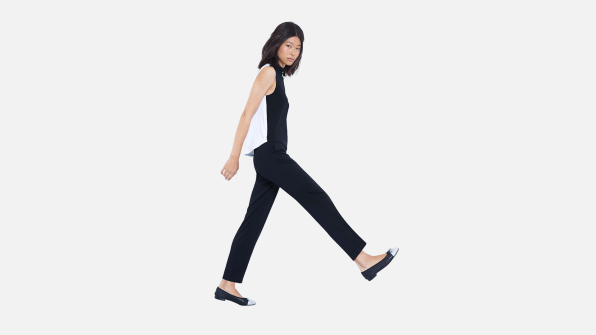 Pairess Patsy Lounge Pants
This female-founded brand creates stylish, functional work clothes and names each outfit after a female leader. I found the Patsy lounge pants (named for the first Asian American woman elected to Congress) to be perfect for my work-from-home life. These pants are incredibly soft, but thanks to the way they're cut they fall beautifully and the seam on each leg makes them look more formal than you're average sweats. They're ideal for days when you feel like you want to stay in your pajamas but need to look more dressed up for a Zoom call.
Fast Company may receive revenue for some links to products on our site.