Created by Walt Disney in 1955, Disneyland has been a magical destination for kids and adults alike for the past 63 years. It's also a huge moneymaker. Disney's parks and resorts brought in nearly $5.2 billion in revenue in the last quarter alone. Central to Disneyland's success? Its meticulous design.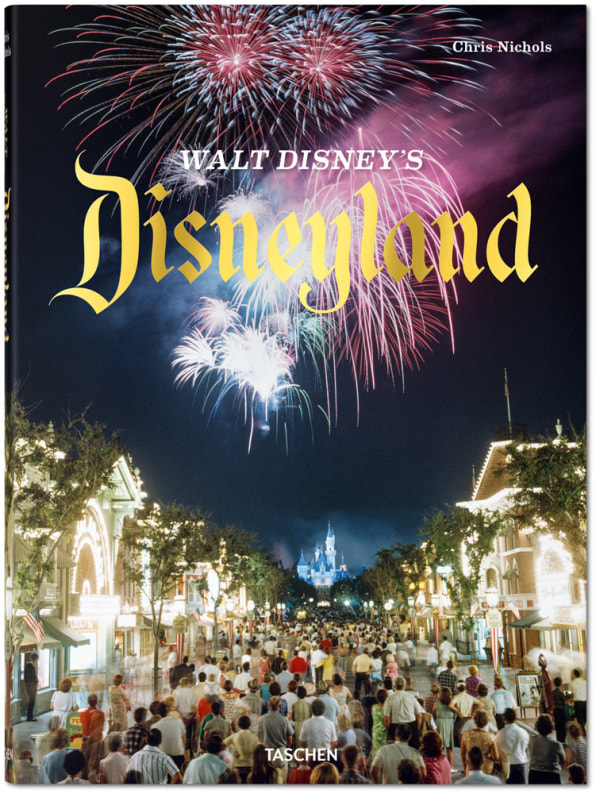 The history of that design is the subject of a new eponymous book published by Taschen. Written by Chris Nichols, an architectural historian, preservationist, writer, and Disneyland fanatic, the book touches on everything from Disney's involvement in the park's development to the famous designers and engineers who built it. But Walt Disney's real feat was to create an immersive world that combined the familiar with the fantastic, laid out in an easily understandable way so that visitors always felt in control of the spectacle around them–all while persuading them to part with as much money as possible.
Making The Otherworldly Familiar
Walt Disney's ability to build such a magical–and lucrative–world stemmed directly from the talent he had access to in Southern California. "It's a creation that could only come from Southern California in the '50s, from this place in this time, when we had so many people working in the entertainment industry," Nichols says in an interview. "But we also had a huge science boom then, with the Jet Propulsion Laboratory and CalTech and all the aerospace industry that was based here at the time. They were making satellites and rockets and all this great stuff that would influence Tomorrowland [the sci-fi, space-themed section of the park]."
Disneyland was different from the other theme parks 0f the era because it was designed to be more like a World's Fair than a carnival. In fact, the famed ride It's a Small World was originally built for the 1964 World's Fair in New York. But rather than showing off different country's achievements, Disneyland instead focused on some of the most foundational American stories of the last century–fairy tales, fantasy, and science fiction–all told through immersive experiences, decades before virtual reality became a thing. Disney's genius was in making the otherworldly feel completely familiar.
Mastering User-Centered Design
Today, with the rise of virtual reality, consumers are accustomed to feeling like they're the center of an experience, whether it's a music video or art therapy. But more than 50 years ago, such experiences were rare. Disneyland was a masterclass in the art of the immersive narrative. "You're not only experiencing someone guiding you through a story, but you're the main character," Nichols says of the rides. "In Peter Pan's Flight, there was no Peter Pan figure at the beginning, because you were Peter Pan. You're not only in a story, you're living it in the architecture, in the ride vehicles, in the costumes." By making visitors central to each attraction, Disney created seductive experiences that visitors felt they couldn't get anywhere else.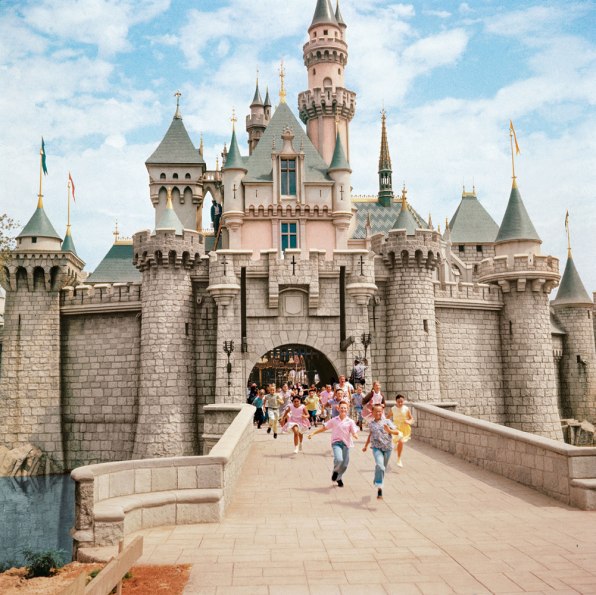 Using urban design to sneakily sell you as much as possible
Disneyland's layout is key to its user experience, with distinct themed neighborhoods that spread out from the park's heart. This layout provides a kind of comfort to visitors, who can wander aimlessly around the park or, if they prefer, navigate exactly where they want to go. "The kind of hub and spoke system that it's built on is pretty genius . . . from a city planning point of view," Nichols says. "Walt [said] you had the ability to not get lost at Disneyland unless you wanted it."
Part of the park's plan is Main Street, which replicates a bustling corridor of small town life at the turn of the century. "You also have to think that real main streets were dying in the '50s and '60s as shopping malls in the suburbs came to life," Nichols says. "This was very much built against [that] trend. Even from the most basic planning point of view, this was not what you did."
And it's true–unlike some other Southern California theme parks, notably Universal Studios, Disneyland doesn't feel like a mall. Instead, its Main Street is a bustling, utopian dream of what Nichols referred to as the "last stable time," before the two World Wars and the Great Depression. It feels almost prescient, as today's cities move more toward revitalizing historic downtowns and malls sit increasingly vacant. It's also good for business: Everywhere you look there's something for sale. Even if Disney didn't want his park to feel like a mall, the place was exquisitely gifted at convincing visitors to open their wallet–which remains true today.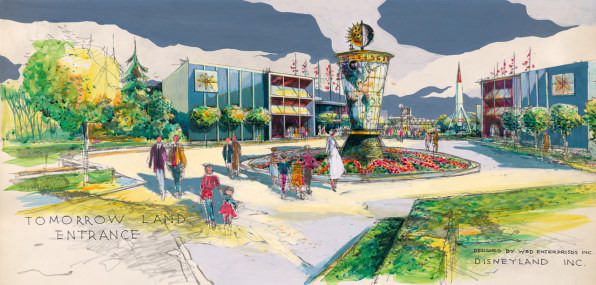 Unlocking magic with a flick of the wrist
Disney is betting on experience design to this day. The company's CEO Bob Iger has launched a billion-dollar initiative called MyMagic+ to modernize the company's many parks around the world. The key? A wearable called the MagicBand, currently available at Disney World in Florida, that makes the park's many attractions more interactive–and attempts to ease many of the user experience headaches the park's popularity causes, like long lines and throngs of people.
Ultimately, the goal is the same: to create such a seamless user experience for visitors so that they continue to come back to the park and spend money buying tickets, food, and merchandise (now possible with just a flick of the wrist). In that sense, Disneyland is moving inexorably toward a 21st-century version of its original fantasy–one where there's nothing in the way between you and a magical experience, not even your wallet.