Kevin Willer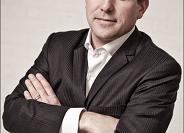 Kevin Willer
Kevin is the President and Chief Executive Officer of the Chicagoland Entrepreneurial Center
(CEC). The CEC works with high-potential entrepreneurs to build the next generation of high
growth companies in the Chicago area. Kevin works across the entrepreneurial eco-system
with startups, investors, government, and industry organizations to accelerate the pace of
innovation for local entrepreneurs.
Prior to joining the CEC, Kevin served in multiple roles at Google. He co-founded the Google
Chicago office in late 2000 and over 10 years, helped grow the office to more than 400
professionals. Kevin also led the Telecom Industry practice where his teams managed the
Google marketing partnerships with several of the largest telecommunications corporations
including AT&T, Sprint, and Motorola. In his additional Head of Office role, Kevin also led
Google Chicago office's civic development efforts. Previous to Google, Kevin held business
development positions at early Internet incubator CMGI, and modem technology pioneer
USRobotics. He also served on Mayor Richard M. Daley's Council of Technology Advisers.
Currently, Kevin is actively involved in several civic and charitable organizations. He is
a Director of The Economic Club of Chicago and is a Trustee of his alma mater, Loyola
Academy College Prep as well as a member of the 2010 Class of Emerging Leaders at the
Chicago Council on Global Affairs. Kevin also was recently named to Governor Quinn's
Illinois Innovation Council. He serves on several boards, including Children's Memorial
Hospital, WHITIA, World Sport Chicago, Urban Students Empowered, the Illinois Technology
Association, ACI and the Chicago Architecture Foundation.
Kevin earned his MBA from the University of Chicago Booth School of Business where
he serves on the Advisory Board for the Polsky Center for Entrepreneurship. He
has a Bachelor's degree from Boston College and studied at the London School of
Economics. Kevin resides in Chicago with his wife and three children.