Cathy Brooks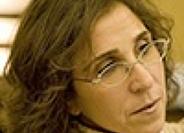 Cathy Brooks
What began for Cathy as a career telling other people's stories has evolved into a journey of helping others to tell their own stories for themselves. A "classically trained" Journalist, Cathy's passion for communications began with her first job ripping wire copy in 1982 and has evolved to encompass nearly every platform and aspect of media – from reporting and editing to broadcast management, talent casting and guest booking. Cathy also has curated the content for several of the technology industry's leading conferences.
However, it was after finding herself engaged as an activist for the LGBT equal rights movement that Cathy began to explore the way in which personal stories inform and influence people's everyday lives. Deeply steeped in the latest digital platforms and social media technologies, Cathy began teaching people to make these connections of personal stories, using new technologies as the medium.
Currently running her own consulting firm in San Francisco, Cathy works with companies and individuals helping them navigate the crowded waterways of new technologies with the express purpose of leveraging these rapidly evolving platforms to tell their stories. Through workshops, seminars and strategic consulting services, Cathy walks clients through the story-telling process and towards the kind of deep engagement that comes from truly authentic communication.
Every week Cathy brings these discussions to life on Social Media Hour, a live, call-in, talk show on which industry leaders and average folks share their experiences and tell their stories. The program, for which Cathy is Executive Producer and Host, puts new technologies in human terms, and gives the audience a chance to interact via text chat and phone.
Her last full-time j-o-b, type job had Cathy leading the charge on business development for Seesmic, a San Francisco-based start-up that enables global conversation using video as the conduit. While there, Cathy secured and managed the company's relationships with top media organizations such as 20th Century Fox, The BBC and The Washington Post.
Prior to Seesmic, Cathy worked with Guidewire Group – a global analyst firm focused on emerging markets and technologies. During that time, Cathy created and hosted "I of Innovation", a weekly talk show providing a unique perspective an insight to the processes and people behind the latest technology trends. On Guidewire Group's behalf she also launched "Six Minutes With", a weekly podcast series for Network World.
Cathy also produced two of Guidewire Group's conferences – Innovate!Europe and Leadership Forum. In both cases Cathy identified and booked top speakers as well as moderated and emceed the events. For several years Cathy also played a role in content curation for LeWeb, the largest technology gathering in Europe.
Back in the day, Cathy worked at TechTV, running the talent and guest booking departments, and over the years has held several executive positions with PR agencies ranging from business development to account management.
When not traveling or meandering the digital world of the Web, Cathy can be found seeking the perfect hamburger in San Francisco, CA.