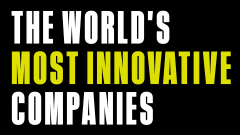 Yazda is an organization born from tragedy. After ISIS systematically attacked, enslaved, raped, and murdered the Yazidi people in northern Iraq beginning in 2014—in what now has been called a genocide by the United Nations, the European parliament, and U.S. Secretary of State John Kerry—a group of activists of Yazidi heritage came together in the U.S. to advocate for the rights, safety, and wellbeing of their people.
In addition to its significant humanitarian work through its victim assistance center in Kurdistan, Iraq, Yazda has worked to raise the international profile of the Yazidi plight and advocated for formal recognition of a genocide by the International Criminal Court. In collaboration with Yazidi survivor and international spokeswoman Nadia Murad, former ICC prosecutor Luis Moreno-Ocampo, and communications firm Uncommon Union, Yazda launched the "It's On U" campaign to pressure governments to support the case and recruited human rights lawyer Amal Clooney to take it on.
Importantly, Yazda has harnessed the power of technology to gather evidence by crowdsourcing mobile video from the phones of Yazidi refugees who witnessed the atrocities. A UK research group Forensic Architecture will use the gathered video to attempt to stitch together a timeline and map of the events. Yazda faces an uphill battle but has emerged as the voice of a people who have little left to lose.