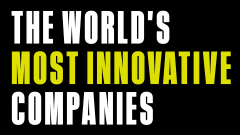 When Mike Farley's wife misplaced a treasured ruby ring, she was distraught—and Farley was inspired to create a startup dedicated to helping people find stuff they'd lost. That company is Tile, which sells tiny Bluetooth-enabled slabs that can be hooked on a keychain, dropped in a purse, and otherwise travel along with easily misplaced items. As long as they're in range of another Tile, they can report their location back to their owner via Tile's smartphone app.
The proof that Tile solves a real problem is in the fact that it's sold more than 8.5 million of its gadgets, which customers call on to locate a million items a day. But several competitors, such as TrackR and Chipolo, offer devices that do much the same thing. So Tile worked hard in 2016 to ensure that its take on the idea didn't devolve into a mere commodity. It introduced Tile Slim—an aptly named version no thicker than two credit cards—and started signing up manufacturers to build its technology directly into products such as wallets, battery packs, and scooters.
Selling Tiles and Tile-ready products in high volume is good for the company's bottom line. But it's also good for Tile's customers: The more items that the startup tracks, the greater the chances that a lost object will be able to transmit its location and find its way back home. If Tile has a strong 2017, it'll be in part because it created that network effect more effectively than its rivals.