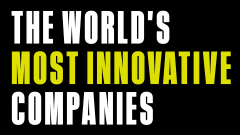 Taco Bell is an American fast food chain known for its inventive, often whimsical, Mexican-inspired menu items. Along with KFC and Pizza Hut, Taco Bell is owned by Louisville, Kentucky-based Yum! Brands and serves 42 million customers a week at nearly 7,000 restaurant locations worldwide. Founded in California in 1962, the brand has maintained a steady presence in the American consciousness, in part because of its popular advertising campaigns—like the iconic 1990s ads featuring a taco-hungry chihuahua and 2005's "Good to Go" slogan that accompanied the launch of the Crunchwrap Supreme.
In the last decade, Taco Bell has honed its focus on the millennial market, doubling down on social media across its many platforms with its signature uber-conversational voice. Thanks to regularly clever Twitter and Snapchat campaigns, the fast food joint meets young professionals and Gen Z'ers where they live, transcending its reputation as a questionable late-night choice to become Ad Age's Marketer of the Year in 2013. And in late 2016, Taco Bell announced its intent to claim the "last, unconquered channel": YouTube. With "Taco Tales," a Taco Bell-themed web series featuring comedians and vloggers, Taco Bell is taking feedback directly from its audience and turning it into social material—spearheading what might represent a shift in branded content.
The result has been not just an international fan base for the restaurant's ever-changing menu, but also avid fans of the Taco Bell lifestyle. The restaurant chain has tapped into technology to improve its service from order to pickup. Its mobile app—which has been downloaded over 4.9 million times—makes it easy to place a custom meal order and pay before you arrive to skip the line. Some restaurant locations are testing touchscreen-ordering kiosks.
For those who would rather eat at home, the purveyor of fast Mexican food has partnered with DoorDash to deliver orders placed to over 250 Taco Bell locations. The brand has also opened two Taco Bell Cantinas, a higher-brow extension that serves shared appetizers out of an open-concept kitchen. And it's taking its innovations overseas, too: The chain is looking to expand from about 280 international locations to 1,000 by 2020.
Top perks for employees:

Flexible schedules, discounted meals, paid sick time off, 401(k) matching, educational assistance program