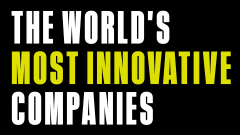 Spotify is a Swedish company that streams music, video, and podcasts through licensing agreements with record labels and media companies; it also offers its own exclusive content. Spotify, which is available in the Americas, Western Europe, parts of Asia, and Australia and its surrounding islands, was founded in 2006 by now-CEO Daniel Ek and Martin Lorentzon. The company is known for helping to legitimize the "freemium" model: the tiered pricing strategy whereby basic services like music streaming are provided free of charge (with advertising, in Spotify's case), but premium services like ad-free listening and direct downloads cost users extra.
When Spotify hired investor and former Lady Gaga manager Troy Carter as global head of creator services in 2016, what he found upon walking in the door was promising: New data-powered personalized playlists like Discover Weekly, Fresh Finds, and Release Radar were reeling in listeners by the millions. In less than a year, Discover Weekly spun 5 billion songs for over 40 million people—more listeners than Apple Music and Tidal combined. Together with Spotify's hand-curated playlists, the algorithms are helping elevate the careers of thousands of artists. By mid-2016, more than 8,000 artists saw more than half of their listening come from Discover Weekly alone. Carter's team is tasked with finding new ways to serve artists, be it with data or new tools for connecting with fans. Despite fresh competition from giants like Amazon and Apple, Spotify keeps growing: It now has over 100 million active listeners and over 40 million paying subscribers. "We aren't worried about the competition," Carter told Fast Company in 2016. "It makes us get better and better."

Much of Spotify's success is due to increasingly sophisticated data collection, which allows it to keep releasing new products that captivate its users around a particular mood or moment in time rather than offering the same tired genres. Now that Spotify has proved that people will pay for convenient, one-stop access to their tunes—all in the face of Apple's marketing blitz for Apple Music, no less—the next big move will be a transition into premium-only content.