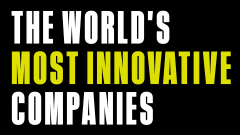 Increasingly, the future of protein—meat, milk, and eggs—looks artificial. Alt-edibles would mean no hormones, no animal cruelty, potentially lower prices, and fewer greenhouse emissions. There are a lot of players in this space, but no one is placing bets as widely or smartly as SOSV—that's Sean O'Sullivan Ventures—a VC firm with $300 million in assets under management. SOSV has created an accelerator for each type of company it backs.
Most VC firms try to learn everything they can about a startup before investing. That takes time, leading to big bets on just a few companies. SOSV operates differently, taking a small share of equity (generally between 5% and 8% in 150 companies annually) in exchange for cash and access to its business-building pipeline. The goal is to provide each startup with the best tools and experts in each field, while witnessing firsthand which are thriving enough to deserve more investment.

SOSV runs four accelerators organized around growing sectors like life sciences and food. In 2015, that included an investment in Clara Foods (alt-egg whites) through IndieBio, a synthetic biology program. In 2016, that camp added Memphis Meats (alt-meat), Perfect Day (alt-milk, formerly dubbed Muufri), and New Wave Foods (alt-shrimp), while investors also backed Protes (pea-protein chips, formerly ProTings), through their traditional Food-X arm. The group looks to gain a foothold in nearly every aspect of how we might eventually eat, including molecular winemaking and resilient-seed agronomics. Deals are structured to let SOSV maintain equity in later rounds of funding, although it often invests far more after seeing a project's potential.