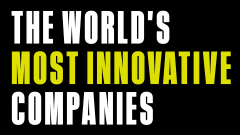 Shyp is an on-demand shipping startup headquartered in San Francisco that aims to combat the hassle of traditional shipping and delivery services. Users submit a photo of what they'd like to ship via Shyp's app, then a courier takes the item to a warehouse, where it receives custom packaging and is shipped via a major carrier like FedEx or UPS. Shyp is currently available in San Francisco, Los Angeles, New York, and Chicago. In 2015, the company scored a $50 million round of investment to help fund future expansion and its first branding campaign, which plastered the New York subway with ads. It will have to handle packages in vast quantities to make big profits from the difference between the prices it charges customers and the rates it pays employees, which is why initiatives to appeal to businesses as well as consumers are key. In December 2015, for example, it launched a deal that made it easy for eBay merchants to ship items they'd sold. Within two weeks, its daily shipment count doubled.
What to look out for:

More features aimed at small businesses, such as the ability to schedule a pickup in advance.
Social media handles:
Twitter: @shyp
Instagram: @shyp
Facebook: Facebook.com/shyp
G+: +ShypApp