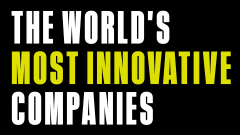 Founded in 2013 by privacy advocate Moxie Marlinspike, Open Whisper Systems developed the Signal encryption protocol that has won endorsements from Edward Snowden and digital security expert Bruce Schneier. The open-source protocol, which ensures messages are visible only to their intended recipients, is used for confidential messaging in apps collectively installed by more than 2 billion users. As of 2016, those apps include Open Whisper's Signal, Facebook's WhatsApp and Messenger, and Google's Allo.

The project has no marketing budget and has never placed an ad. It relies on just a handful of staff paid with funds from grants and donations, as well as code contributions from a worldwide community of developers and users. While in some ways the Signal app competes for users with similar tools from Google, Facebook, and others, the group encourages others to incorporate its technology into their own products. "It's an open-source project, so we don't see mainstream messengers as our competitors—we see them as potential partners," Marlinspike told Fast Company in 2016.
The Signal app itself has "millions" of users as of 2016, according to Marlinspike. It received a boost during the 2016 U.S. presidential election, when it was reported that Democratic candidate Hillary Clinton's campaign staff used the app to keep messages out of reach of hackers. The app also saw an increase in downloads after Donald Trump's election in light of his support for renewed internet intelligence gathering programs.