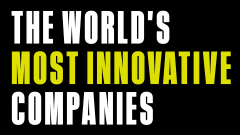 When you give money to a traditional nonprofit, it usually isn't clear exactly how that money will be spent. New Story, a Y Combinator-funded nonprofit, is structured differently: Large grants cover administrative costs, so each dollar given by individual donors can go directly into the nonprofit's work building affordable housing in some of the poorest communities in the world.
If you donate to help build one of the homes the nonprofit is currently building in Haiti post-Hurricane Matthew, for example, that donation is used solely for construction costs. As the house you helped fund is built, you get updates about the walls going up and when the concrete is poured; when it's complete, the nonprofit sends you a video showing a family moving in.

The startup is also nimble enough to build more quickly than some other organizations. While the Red Cross was criticized for building only six permanent houses in five years after Haiti's 2010 earthquake, New Story built more than 120 homes in its first year by working with local builders. The families that live in the homes also collaborate on the design. To date, the nonprofit has funded 780 homes that will build seven communities in Haiti, El Salvador, and Bolivia.

As it works to bring its model to other parts of the world, it is also looking to the next step for future expansion: an open-source playbook that anyone else who builds homes for the poor can use to duplicate New Story's success.