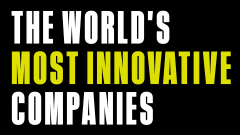 Under CEO Satya Nadella, who succeeded Steve Ballmer in February 2014, Microsoft has reengineered itself in multiple ways to ensure that decades-old cash cows such as Windows and Office are part of technology's future rather than legacies of a more PC-centric past. The company has invested in AI; championed bots as a new computing paradigm; and developed ambitious apps for platforms such as iOS and Android rather than trying to weaken the competition by tying its core assets directly to Windows.
Another key trait of today's Microsoft is its willingness to design its own hardware to show off what its software can do. In 2016, the company shipped commercial and developer editions of HoloLens, an augmented-reality headset that runs a "holographic" edition of Windows 10. It also launched Surface Studio, an all-in-one PC with a pressure-sensitive pen and a 28" display that doubles as a drawing table.
Plus, thanks to Microsoft's $2.5 billion acquisition of Minecraft, a video game that has become a cultural phenomenon, the company has a foothold with younger audiences. Millions of families around the world already pay for Minecraft licenses; with the unveiling of Minecraft: Education Edition last year, schools are now lining up, too.

So far, investors are excited by Nadella's vision: Microsoft's stock, which was famously stuck in the doldrums during the Ballmer era even as Apple surged, reached an all-time high in January 2017. Among the company's priorities in 2017 will be turning technologies such as AI and bots into products that appeal to businesses and consumers at the massive scale that Microsoft is most comfortable addressing.