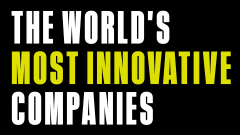 If you want to introduce a child to technology without the slightest chance of turning him or her into a screen potato, you need to know about Kano. The London-based startup offers a $150 computer that kids as young as six can assemble themselves. Then they can use it to program software, build stuff in Minecraft, and otherwise engage with computing in a way that's anything but passive.
Kano launched as a Kickstarter campaign in 2013, and has been steadily turning into a real business ever since. In 2016, it arrived on store shelves at Barnes & Noble and Toys R Us locations. The company also returned to Kickstarter to fund three new build-it-yourself kits—a screen, a camera, and a speaker—that can be used independently, with each other, or with the Kano computer to let kids invent everything from security systems to musical instruments.
The company plans to complete shipment of the new kits by summer 2017. Its Kano World social network lets budding engineers share their creations—which means that the kids who experiment with Kano's gear will do as much to shape those devices' future as the company that makes them.