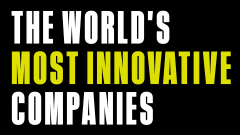 Jaunt is a virtual reality-focused company based in Silicon Valley that has developed an end-to-end platform for the creation of cinematic VR content. Founded in 2013, Jaunt has become an early leader in the field of content creation for VR platforms. Its suite of products include the one-of-a-kind 360-degree Jaunt ONE camera, processing and production software, and a distribution system. But Jaunt is also in the business of VR content. The platform is helping to produce 360-degree videos from concerts, sporting events, and adventure sports. Supporters, including the Walt Disney Company, Google Ventures, and Evolution Media Partners, have poured millions into Jaunt--the most recent $65 million coming in a 2015 Series C round and bringing the total capital raised to $100 million. Accordingly, the company has doubled down on its creation efforts by opening Jaunt Studios, an L.A.-based studio that will serve as a hub for directors, artists, production directors, and other members of the Jaunt universe who wish to produce original content for Jaunt's growing list of clients and partners, which includes InStyle, Sundance, ABC News, The North Face, and
Elle
. And while the company will depend, in part, on the adoption of other VR hardware like the Oculus and HTC headsets, Jaunt's diversification of efforts in the VR space is sure to give it a leg up on the competition.
What to look out for:
With the upcoming release of the Oculus Rift, we're hoping to see lots of Jaunt content for the platform. Further funding is also expected for this company.
Social media handles:
Twitter: @jauntvr
Facebook: Facebook.com/jauntvr
LinkedIn: Linkedin.com/company/jaunt-vr