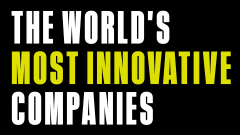 Founded in 2010, IFTTT—whose quirky moniker is shorthand for "If This, Then That"—provides essential connective tissue for the internet age. It lets anyone set up highly customizable rules to trigger actions that can span an array of apps, services, and gadgets. Using IFTTT, for instance, you can get ready for bedtime by telling your Amazon Echo to mute your smartphone, turn off your Philips Hue lights, and verify that your garage door is closed. Or you can teach your Android phone to automatically use your latest Instagram photo as its wallpaper.

IFTTT's fans have devised more than 41 million such rules and trigger them a billion times a day. In 2016, it took steps to broaden the service's appeal beyond dedicated do-it-yourselfers. As part of that initiative, it partnered with companies such as BMW, IBM's Weather Underground, and smart doorbell maker Ring to make IFTTT "applets" even more useful and embed them right into other companies' software and sites.
The company has its share of competition, including other startups such as Stringify, Tray.io, and Zapier. Even Microsoft, which launched an automation tool called Flow in April 2016, is a rival. IFTTT remains by far the best known of the bunch. In 2017, it plans to monetize its high profile not by charging consumers but rather by collecting fees from the companies whose gadgets and services get more useful because they're hooked into the IFTTT ecosystem.