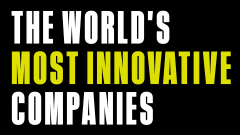 If you're a virtual reality enthusiast, then you've no doubt spent (or have wanted to spend) a great deal of time with HTC's high-end VR rig, the Vive. Launched in 2016, the Vive instantly became the standard-bearer for quality and features—at least until Facebook's Oculus matched the Vive's capabilities with the release of the Touch Controllers for Rift in December 2016. Either way, the Vive opens up rich, room-scale VR experiences that incorporate users' hands, thanks to sophisticated controllers. To help spark more great content for the Vive, HTC created Vive X, an accelerator program that brings in talented developers and helps them build the next round of Vive experiences.
SuperData analysts have pegged 2016 Vive sales at 420,000 (at $799 each). That's helpful for the Taiwanese company, which competes with every major phone maker from Apple to Samsung to Huawei, but which has had several quarters in a row of losses.
HTC was first founded in 1997, and went public in 2002. Cofounder Cher Wang is still CEO, while David Chen serves as COO. They oversee 11,472 employees at the company, which is valued at $2.08 billion.