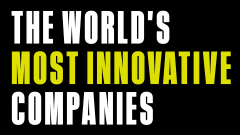 When Google CEO Larry Page created a new holding company called Alphabet in 2015, initiatives such as self-driving cars and health tech got divvied up into new companies, and Google became an Alphabet division with a sharper focus on internet services and software. Today's Google, now led by CEO Sundar Pichai, still dominates web search and online advertising sales. It has the most widely used mobile operating system (Android) and web browser (Chrome). Other venerable offerings, such as YouTube, Gmail, and Google Maps, continue to be the 800-pound gorillas of their respective categories.
For all the areas where Google is a leader, there are plenty of other markets it covets. In 2016, it centralized its hardware operations and launched its most ambitious lineup of devices to date, including the Pixel phone, Google Home smart speaker, Daydream View VR headset, and Google Wi-Fi wireless-networking system. It also introduced Google Allo, a communications app designed to compete with Facebook's Messenger and WhatsApp. And it gave its enterprise group a new name—Google Cloud—and redoubled its effort to turn that suite of tools into a formidable rival to Amazon Web Services.
Google's nascent Tango project aims to measure physical space without the need for GPS or other external signals, putting all the technology inside a mobile device such as a phone or tablet. Tango enables positional augmented reality in any kind of space—such as your living room—in a way that's never been possible before. The implications could be huge--augmented reality apps that allow users to easily see what a room would be like with or without furniture, for example. For now, there aren't many devices incorporating Tango, but they're coming. The first Tango phone, the Lenovo Phab 2, launched in November 2016.
These projects may look far-flung, as if Google wants to compete with everybody. But the overarching idea is to tie everything together via the company's areas of expertise—particularly in artificial intelligence, which powers the new Alexa-like Google Assistant service. It's a take on ecosystem-building designed to revitalize Google's original mission: organizing the world's information and making it universally accessible and useful.