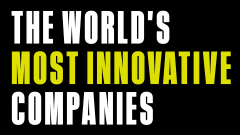 In October 2016, crowdfunding donation site GoFundMe hit $3 billion in overall giving. Since it first launched in 2010, such milestones have fallen at an ever-faster rate. It took five years to raise its first billion, nine months for the second, and just seven for the third. (The site pockets 5% from each transaction and directs another 2.9% to a payment processor. In other words, the company also does well when campaigns go viral.)
Part of that success has to do with the inherent virality of the platform itself, which in late 2016 had 2 million campaigns and 25 million donors. Each giving page is easy to create and designed to support bold headlines, customizable pictures and videos, and goal trackers, which can be adjusted upward if serious support rolls in. At the most basic level, GoFundMe allows campaigns to be easily shared across other social networks, where equally customizable hashtags help them gain steam.

The site can subsidize new businesses or cover college or funeral costs. In 2016, however, it emerged as a powerful force for charities needing a secure way to get emergency aid. Such campaigns helped raise more than $9.5 million for victims of Orlando's Pulse nightclub shooting, $11 million for Louisiana flood victims, and $3 million for those affected by Hurricane Matthew. GoFundMe has also become a platform to popularize local causes that might otherwise be ignored, like the plight of "Fidencio the paleta man," an 89-year-old popsicle cart pusher who seemed in need of a vacation. Donors gave enough for him to retire.