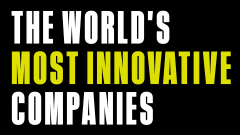 Emily Weiss began blogging about makeup in the early-morning hours before she reported for duty at Vogue, where she was a fashion assistant. Within a year, ad sales generated by her website, Into the Gloss, allowed her to quit her day job. Into the Gloss, founded in 2010, became a mecca for women curious about the latest skincare and makeup products and provided a forum for them to communicate with other beauty fans. Weiss watched and learned. Based on their likes and dislikes, she began developing a beauty line, Glossier, which launched in October 2014 to an eager audience: Into the Gloss's hyper-engaged following of 1.5 million.
Weiss regularly uses Into the Gloss's website and social media accounts to figure out what customers want from a particular product. (In early 2015, when Glossier was developing a face wash, Weiss asked her flock what would go in their dream cleanser.) Glossier is one of the first makeup brands to be born out of social media, and it looks the part: Its modern, minimalist packaging is designed to look good in photographs. Every Glossier product arrives in a reusable, pink plastic pouch that doubles as a handy Instagram backdrop.
Glossier grew 600% between 2015 and 2016. While the company's competitors include centuries-old beauty brands, Weiss is amped up to take them on, and she's got allies—including unofficial brand ambassadors Karlie Kloss and Sofia Coppola. The company has raised more than $30 million in funding and is backed by investors who also have stakes in social media successes like Instagram, Warby Parker, and Dollar Shave Club.