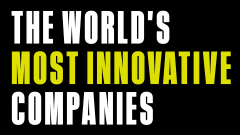 General Electric (often stylized as GE) is an American multinational conglomerate and the U.S.'s largest industrial company. It was founded in 1892 by, among others, the inventor Thomas Edison. Currently headquartered in Fairfield, Conn., GE specializes in multiple industrial sectors--from oil and gas to medical devices and software. Increasingly, though, the company is turning its sights to software and technology, leading the charge to digitize the world's heavy industries like trains and oil and gas ventures. In 2015, the company created GE Digital: an umbrella organization encompassing all of GE's digital initiatives, including its efforts to be the leader in the industrial Internet of Things.

In early 2016, CEO Jeff Immelt announced the company would be moving its headquarters to Boston--home of MIT and a thriving startup scene. Part of GE's initiatives include taking steps to harness the breadth of machines GE already manufactures, attaching sensors to them, and mining data that's already accessible. (Immelt uses trains as an example: 300 sensors could yield a terabyte of data on emissions and fuel efficiency, where even a small percentage increase could result in huge gains.) GE also created its own company around its industrial Internet: Current, a commitment to energy serving its industrial customers through hardware and cloud software that already has more than $1 billion in revenue.
GE's industrial cloud platform called Predix has grown into a $5 billion business. The company rolled out the platform much like a tech company, introducing Predix.io--its Platform as a Service (PaaS) offering, which enables companies to build their own custom applications on top of Predix.
And products like Brilliant Factory and Digital Power Plant are designed to drive more efficiencies in factories and power plants by using big data to help save money. GE says that it's been able to get 20% more electricity from wind turbine farms using its Digital Power Plant tools. Brilliant Factories does something similar for factories, using data to help get maximum usage out of machines. Now GE is making those tools available for customers, while also beefing up its proprietary Wurldtech security product to protect more than 4,000 gas, steam, wind, and aero derivative turbines from cyberattack.

Top perks for employees:

Unlimited paid time off for 30,000 senior employees, affinity networks
Social media handles:
Twitter: @generalelectric
Instagram: @generalelectric
Facebook: Facebook.com/ge
Tumblr: generalelectric.tumblr.com
Youtube: Youtube.com/user/GE
Google+: plus.google.com/+GE
Vine: vine.co/GeneralElectric