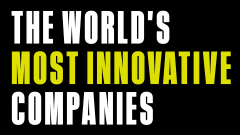 Facebook is an American social network and technology company founded in 2004 by Harvard classmates
Mark Zuckerberg
, Chris Hughes, Eduardo Saverin, Dustin Moskovitz, and Andrew McCollum. The platform originally allowed users to create profiles and post updates to friends when it launched on college campuses. It quickly became known for colloquialisms like "Friending" and its famous like button, and added messaging and photo and video sharing capabilities. But in the past 13 years, Facebook has grown into a robust advertising platform, is spearheading initiatives to provide internet access in developing countries, and is even venturing into artificial intelligence and virtual reality.
Led by CEO Zuckerberg, Facebook has ballooned to include more than 1 billion daily active users—most of whom access the platform via its mobile app. Meanwhile, Facebook's Messenger app (which the company split off from the main Facebook app) has blossomed into a billion-user platform of its own. High-profile acquisitions like 2012's purchase of Instagram (which has boomed to 600 million users under Facebook ownership) and 2014's purchases of WhatsApp and Oculus VR have only broadened Facebook's reach and influence as a social platform and technology heavy hitter. Next up is virtual reality. Oculus Rift, the groundbreaking VR headset that began shipping to customers in 2016, gave Facebook a shot at being the defining player in the next era of computer interfaces.

As Facebook pursues its virtual reality objectives, the big question is how it can blend VR with its mission statement to connect the world and make it easy for people to share what's important to them with their friends and family. Facebook's Social VR initiative is meant to extend the Facebook experience into virtual reality. The company's 17,000 employees haven't built a $380 billion operation by shying away from such seemingly tall orders, and what they've shown already has earned a lot of buzz. Facebook has already made it possible for people to video chat in virtual reality via Messenger. It has also released the reference design for the Surround 360, an open-source, high-end 360-degree camera system that anyone can build or modify for their own purposes. Now Facebook has to find a way to fend off competition from startups like AltspaceVR and High Fidelity, among others, which are also looking to develop an essential social VR platform.
With the launch of Facebook Live in 2015, Facebook pushed into the live-video arena, later creating a dedicated section on its mobile app in hopes of getting users to broadcast right from their phones. Facebook Live's watershed moment came in the summer of 2016, when the girlfriend of Philando Castile streamed his final moments after he was shot by a police officer during a traffic stop. The shocking video sparked national outrage and showed how new broadcasting tools offer an unprecedented opportunity reveal underreported acts of violence and circumvent typical gatekeepers.

Top tip for getting a job at this company:

Be prepared to write code on a whiteboard during your interview.
Top perks for employees:
Excellent parental leave policy
Endless options for free food
On-site haircuts, oil changes, etc.
Rooftop park atop new Frank Gehry building in Menlo Park, CA