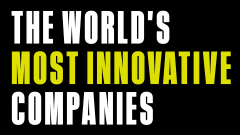 From PCs to phones to tablets to TV boxes to security cameras to thermostats, homes are filling up with smart devices that require reliable internet access to function. But in many households, flaky, sluggish Wi-Fi prevents the internet from getting where it needs to go.
In 2016, Eero began shipping its Wi-Fi hardware, which improves upon garden-variety routers by letting you place multiple little Eero boxes around your home. They communicate with each other via a mesh network, allowing gadgets to connect via the nearest Eero rather than a router that could be in a far-off room on another floor. The whole system is effective, elegant, and easy to set up.
One of the best indications that Eero is onto something is the fact that other companies are introducing similar products—such as Google's Google Wifi, Netgear's Orbi, and Linksys's Velop, all of which were announced after Eero started shipping in February 2016. Fortunately for Eero, its boxes are upgradeable, giving its product the potential to stay ahead of the competition through software updates. Already, Eero has added features such as the ability to control boxes via Amazon's Alexa service.