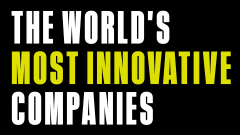 For more than half a century, Dolby has used technology to help content creators, consumer-electronics manufacturers, and theater operators make audio sound better. It still does that. But now Dolby is also in the business of improving visuals, which it's doing by offering Dolby Vision, its system for HDR video, to moviemakers, streaming services, TV makers, and theater operators.
The company has been working on HDR—which makes imagery brighter and more vibrant—for years. So when the industry came to see it as TV's next big thing beyond 4K, Dolby was ready. In 2016, it announced that upcoming movies such as Spider-Man: Homecoming and Cars 3 would be released in Dolby Vision; that Amazon Video and Walmart's Vudu would stream in the format; that LG would build it into HDTVs; and that AMC Theaters would open 100 HDR-ready Dolby Cinemas by the end of 2017.
Dolby faces competition in HDR: Samsung, for instance, is opting for a competing standard called HDR10 in its HDTVs. Dolby Vision, however, can be implemented in lower-cost TVs than HDR10, so it can be built into more economical TVs. And that could help get it into the living rooms of more consumers more quickly, in 2017 and beyond.