Cyanogen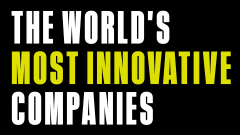 Cyanogen is an after-market operating system for mobile devices based on the Android platform. Cyanogen began as open-sourced CyanogenMod (or CM), created by developer Steve Kondik in 2009 and built out further by its online developer community. Known for offering users high customizability on their Android-powered devices, CyanogenMod grew popular among Android enthusiasts who were unsatisfied with the amount of control Google retained over their user experience. Where many Android-based smartphones are shipped with space-hogging carrier bloatware, Cyanogen OS's regularly updated software lets users remove unwanted programs, create OS themes, boost hardware performance, and more. In 2013, Kondik left his job as a software engineer at Samsung to incorporate Cyanogen and commercialize its unique mobile offering. Since then, CEO Kirt McMaster has been explicit in his intentions to yank the Android experience away from Google, and has taken steps to make this happen. The company has partnered with manufacturers like Lenovo and OnePlus in efforts to get Cyanogen-powered handsets in millions of hands, and a deal with Microsoft to embed services like the personal assistant software Cortana and Skype into the Cyanogen OS gives it a leg up in sparring with the big green robot.
What to look out for:

Cyanogen is looking for ways to bypass Google altogether. It has partnered with the independent, non-Google app marketplace Playphone. It also wants to work with manufacturers to use its OS to offer cheap, lower-tier phones a premium feel.
Top tip for getting a job at this company:
"Have a strong desire to change the world." --Ryan Murkins, head of marketing and communications
Top perks for employees:
Hackathons, catered lunches
Social media handles:
Twitter: @cyngn
Facebook: Facebook.com/officialcyngn
Youtube: Youtube.com/CyanogenInc
LinkedIn: Linkedin.com/company/cyanogen-inc-