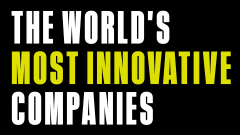 CVS Health is an American pharmacy and health care company with nearly 10,000 stores in its network. Formerly CVS Caremark Corporation, the company was rebranded as CVS Health in 2014, and its health-focused business includes pharmacy services, retail, in-store health clinics, and its own Digital Innovation Lab aimed at creating smart devices and apps to improve health care. At a time when competitors like Walgreens are closing stores, CVS is looking to grow its customer base with extra services that explode traditional expectations. At its health clinic subsidiary MinuteClinic, patients can get everything from flu shots to cholesterol screenings to a urinary tract infection diagnosis. The first tools from its Digital Innovation Lab in Boston began rolling out in 2015, including an Apple Watch-compatible mobile app, and a new feature that lets users scan paper prescriptions and insurance cards to fill medications remotely and set reminders to pop pills. The chain also added healthier food choices, including fresh fruit and organic brands, in its aisles. The company banned tobacco products from its stores in late 2014 and even introduced its own smoking cessation program. Up next, CVS is rolling out full-service hearing and optical services and, in a bid to further its patient education program, has partnered with IBM to use Watson's artificial intelligence system to predict which customers need interventions to avoid health crises.
What to look out for:

New products from the company's Digital Innovation Lab
Top tip for getting a job at this company:
"At CVS Health, we look for people who are purpose driven, not just profit driven. We look for people who want to help people on their path to better health and who resonate with our values of caring, collaboration, innovation, integrity, and accountability. As we grow our organization with diverse talent at all levels, we are most attracted to great people who reflect our purpose and values." --Larry Merlo, President and CEO
Top perks for employees:
Free health screenings and immunizations, adoption coverage/assistance, education reimbursement.
Social media handles:
Twitter: @cvshealth
Facebook: Facebook.com/CVS
Youtube: Youtube.com/CVSPharmacyVideos