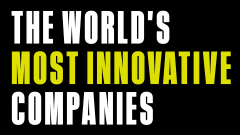 Less than 10% of all philanthropic giving happens online. Charity Network is set on changing that with its three-part platform for securing donations. With its online auction house, digital sweepstakes group, and media firm, the company, which consolidated all of these businesses to launch in March 2016, can create customized charitable campaigns across all demographics.
The bidding platform, Charitybuzz, caters to an exclusive audience of about 200,000 high-net-worth individuals. The lottery arm, Prizeo, runs less-pricey lotteries aimed at millennials. The video company, Chideo, creates promotions through partnerships with Sinclair Broadcast Group, the Tribune Company, and The Ellen DeGeneres Show, among others.

In total, Charity Network has worked with 4,000 groups to reach an estimated half-million donors who give consistently. It has created widely broadcast campaigns for Susan G. Komen and the United Nations Foundation, as viral hits: An Apple-1 authenticated by Steve Wozniak sold at auction for $815,000, with proceeds benefitting the Leukemia & Lymphoma Society, while a Hamilton-themed ticket contest featuring Lin-Manuel Miranda earned $1.6 million for the Hispanic Foundation. The Hamilton drawing, which Miranda plugged in a Periscope broadcast over Twitter, highlights how the company is committed to trying new ways to reach people.