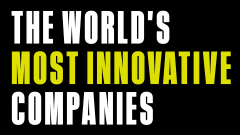 Alphabet is an American holding company founded in 2015 to house Google and all of its web-based properties, as well as the increasingly diverse real-world ventures the Internet behemoth was swelling to encompass, from driverless cars and life-extension research to high-speed Internet. Google cofounders Larry Page and Sergey Brin created Alphabet as part of a bold restructuring through which they hope to nurture Google's multifarious ventures into significant businesses, rather than hobbies that drag on Google's earnings. Alphabet, like Google, is headquartered in Mountain View, California and helmed by Page as CEO and executive chairman (and former Google CEO) Eric Schmidt. Alphabet is no small gamble: Not all of its futuristic ideas will work, and visionary leaders may not be in large enough supply. But Page and Brin's willingness to reinvent themselves according to their growing ambitions almost 20 years into Google's existence is a model worth studying for people looking to create big change in the world.
What to look out for:

Adding capabilities to VR kits, including simulated college tours and virtual job shadowing.
Top tip for getting a job at this company:
"Four things: general cognitive ability... Not just raw (intelligence) but the ability to absorb information; emergent leadership: the idea there being that when you see a problem, you step in and try to address it. Then you step out when you're no longer needed. That willingness to give up power is really important; cultural fit--we call it 'Googleyness'--but it boils down to intellectual humility. You don't have to be warm or fuzzy. You just have to be somebody who, when the facts show you're wrong, can say that; expertise in the job we're gonna hire you for." --Laszlo Bock, Google's head of people operations
Top perks for employees:
On-site medical services, travel insurance and emergency assistance even on personal travel, baby bonus, education reimbursement, free legal advice and discounted services, stock options. Also subsidized childcare, dogsitting, massage chairs, on-premises hairstyling and car service, coworker bonuses, 10-year 50% salary death benefit, meals, free ice cream
Social media handles:
Twitter: @google
Instagram: @google
Facebook: Facebook.com/Google
Google+: plus.google.com/+google
Youtube: Youtube.com/user/Google

Diversity breakdown:
30% Women
31% Asian
3% bi- or multiracial
3% Hispanic
2% Black
1% Other