THE 2019 INNOVATION BY DESIGN AWARDS
The 2019 Innovation by Design Awards
 honor the designers and businesses solving the problems of today and tomorrow. The competition, now in its eighth year, has featured a cross section of blue-chip companies, scruffy startups, and hungry young talents. It is one of the most sought-after design awards in the industry. There are 21 categories you can enter, and the judges include renowned designers from a variety of disciplines, business leaders from some of the most innovative companies in the world, and
Fast Company'
s own editors. Entries are judged on the key ingredients of innovation: functionality, originality, beauty, sustainability, depth of user insight, cultural impact, and business impact. For full competition details, see the
rules
,
FAQs
, and last year's
honorees
.
Update: The entry period for the 2019 Innovation by Design Awards is now closed. Please click here to sign up for future award notifications.
Why Enter
Every entry will be seen by Fast Company editors. Winners, finalists, and honorable mentions will appear in the October issue of Fast Company magazine and on FastCompany.com; winners will be celebrated at Fast Company's Innovation Festival this fall, and receive a complimentary pass. And for the first time ever, we'll name top designs for each major region in the world.



Categories
Products
Hardware and industrial design geared toward mass consumers and niche markets.
Apps and Games
Interfaces and tools built for phones, tablets, and touch screens.
Spaces, Places, and Cities
Built projects that improve the world around us, including architecture, landscapes, urban and civic design, and apps.
Social Good
Products, systems, processes, and platforms that help underprivileged communities or developing countries.
Experimental
Concepts, prototypes, and pioneering designs intended to push boundaries and excite the imagination.
Students
Work created while attending either an undergraduate or graduate program, or within a year of graduation.
Retail Environments
Physical settings that bring a brand, service, or product to life.
Fashion and Beauty
Products, environments, and services that reflect–and enhance–who we are and what we wear.
Health
Consumer products that improve health and wellness, including apps, medical devices, fitness trackers, and athletic equipment.
Graphic Design
Visual design that serves a function, from typography to branding. Includes both static and interactive design.
User Experience
Projects that consider a user's journey, from beginning to end, whether in an app, a physical product, or a brick-and-mortar experience.
Workplace
Buildings, interiors, furniture, desk accessories, and tools built to make workers happier and more productive.
Timeless Design
Honoring iconic, impactful, and measurably lasting design–including spaces, graphics, digital experiences, and products–developed any time in the past 30 years.
Learning (NEW!)
Products and services that enhance learning.
Mobility (NEW!)
Projects that improve how we get around, including apps, vehicles, and transportation networks.
Data Design (NEW!)
Projects that harness the power of data to create better experiences for users, whether it's an algorithm, a visualization, or an interface.
Best Design APAC (NEW!)
The most innovative designs overall in the Asia-Pacific region.
Best Design EMEA (NEW!)
The most innovative designs overall in Europe, the Middle East, and Africa.
Best Design NA (NEW!)
The most innovative designs overall in North America.
Best Design LATAM (NEW!)
The most innovative designs overall in Latin America.
General Excellence
The most innovative contemporary designs with no category restrictions, selected by Fast Company editors.
Design Company of the Year
The most innovative design company of the year, selected by Fast Company editors. Organizations that submit three or more entries to any of the categories above will be automatically considered. Companies will be judged on the quality, breadth, and ambition of their submitted work.
The 2019 Judges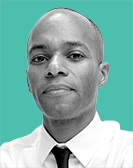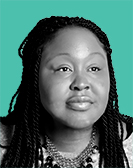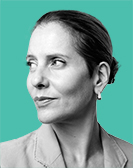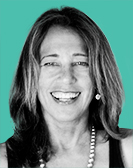 See the full list of judges here