When Jane Goodall was growing up, she never played with dolls. But the conservationist and activist, now 88 years old and the world's leading expert on chimpanzees, has a new Barbie doll in her image, complete with a tiny set of binoculars and a miniature version of David Greybeard, a chimp Goodall observed using sticks as tools in her early research in the 1960s, and whom she's called her favorite chimpanzee.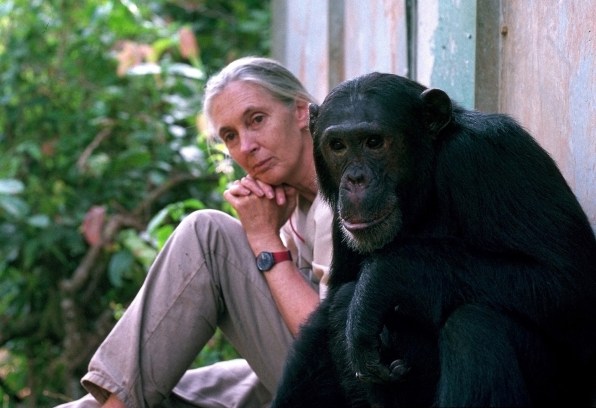 "I hope that Barbie, with her little binoculars and notebooks, will encourage children to go out in the environment and explore," Goodall says. "Once little children get out into nature, they become fascinated, and then they want to learn. And when you do that, then you want to protect it."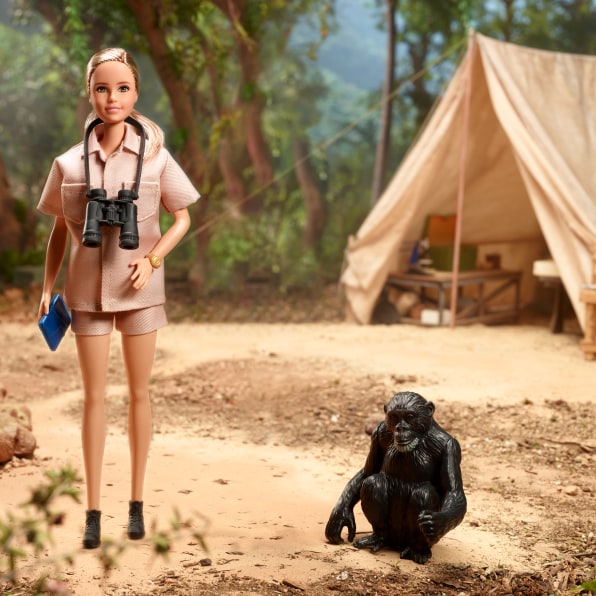 The doll is the latest in a series from Mattel representing inspiring women. Other recent Barbie dolls have been modeled after tennis star Naomi Osaka, renowned poet Maya Angelou, and COVID-19 vaccine developer Sarah Gilbert.
Barbie "has had over 200 careers, if you can believe it," says Lisa McKnight, executive vice president and global head of Mattel's Barbie and dolls portfolio. "What we like to do is represent careers where girls and kids may not have a deep understanding. We [also] like to showcase careers where women specifically are underrepresented."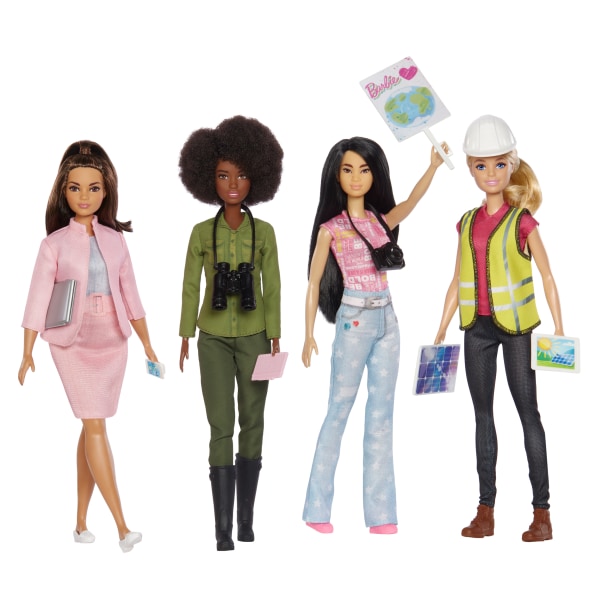 Mattel is also releasing an "eco-leadership team" of dolls that includes a chief sustainability officer, a conservation scientist, a renewable-energy engineer, and an environmental advocate. All the dolls are made from recycled plastic and certified as carbon neutral, with emissions from manufacturing offset through the support of projects such as forest restoration in Ghana.
For any young person interested in working in conservation, Goodall says, "I would say to them what my mother said to me: If you really want to do this, you're going to have to work really hard. Take advantage of every opportunity. And then if you don't give up, maybe you'll find a way."
Goodall adds that everyone should be thinking about conservation, regardless of their career choice. "Maybe you're working in an office," she says, "but you can still help the environment every single day by choosing what to buy and demanding the product is made ethically and hasn't harmed the environment or animals."