A new virtual art gallery features works by painters Caravaggio, Manet, Cezanne, Van Gogh, and Rembrandt that you won't see any time soon in any real-world museum.
That's because the five paintings in question were famously stolen from museums around the world, their current whereabouts unknown. But with a new app called The Stolen Art Gallery, art lovers can get up close to digitized versions of the paintings using a Meta Quest headset, and can hear spoken descriptions of the works (similar to a museum walking tour) via a virtual watch.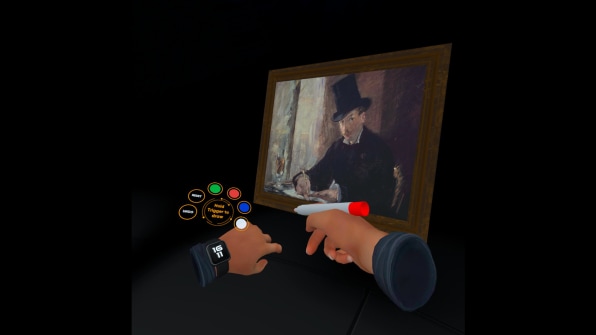 The app, from Brazilian tech firm Compass UOL, is also available for iOS and Android smartphones, but the VR headset does the best job of immersing viewers into a sparse, dark-walled gallery where they can have the somewhat eerie experience of actually approaching the paintings, potentially alongside friends or others in the same virtual session.
"Initially when we thought about the environment of the museum, we thought about building something similar to a typical museum: fancy building with a lot of content around the art pieces," says Compass CEO and cofounder Alexis Rockenbach. "We ended up choosing a completely different approach, a minimalist approach, where you in this dark space where the only thing you really are paying attention to is the art piece."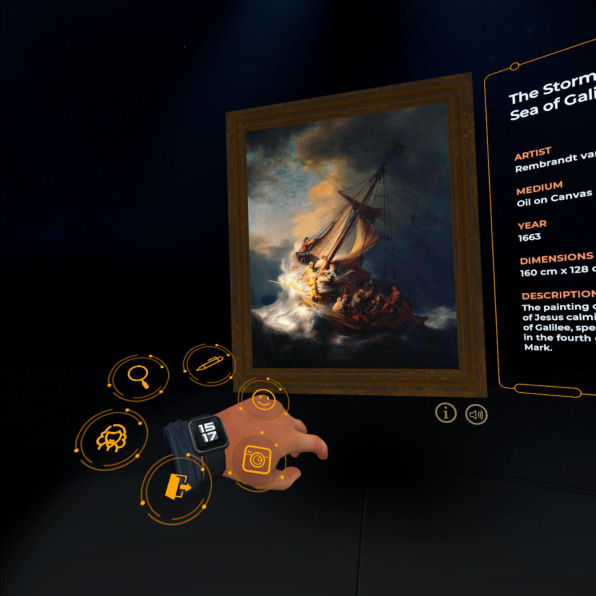 The virtual experience offers some advantages over a real-world museum. Users can "stand" much closer to a painting than they could in real life, and can create notes and sketches that others can see. There are also no crowds or other distractions from the works themselves, and the gallery is available to view anytime, anywhere.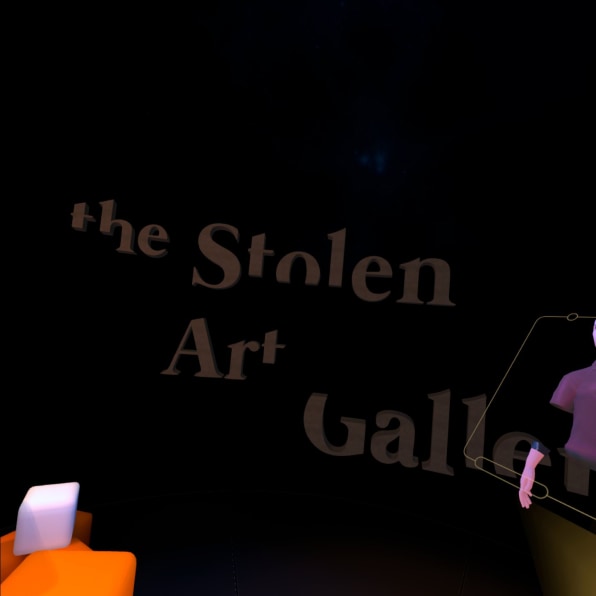 "Exploring things that help you to interact with other people on that specific element that are not able to be done in the physical world are perhaps the most interesting thing that we will see coming," Rockenbach says.
But since people have always flocked to museums and galleries to view works that are widely reproduced in print and online, it seems unlikely that virtual galleries will replace real-world museums anytime soon.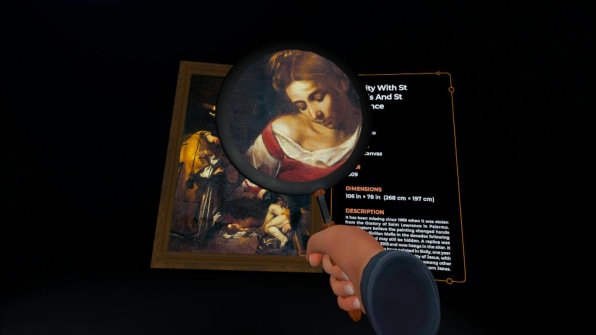 The purpose of the app, which Rockenbach says will be kept free of charge, was to explore ways that VR and much-vaunted metaverse technology could be used in everyday life. The five pieces of art were selected after a fair bit of consultation with art experts, he says, and the same sort of experiences could also be extended to virtual classes.
"We are really trying to use this to expand the notion about what is the metaverse," he says.