These days, you can find leather products made from cows, bamboo, mushrooms, even apples. But there's a new leather on the market made from the hides of a spectacular, but deeply destructive, sea creature.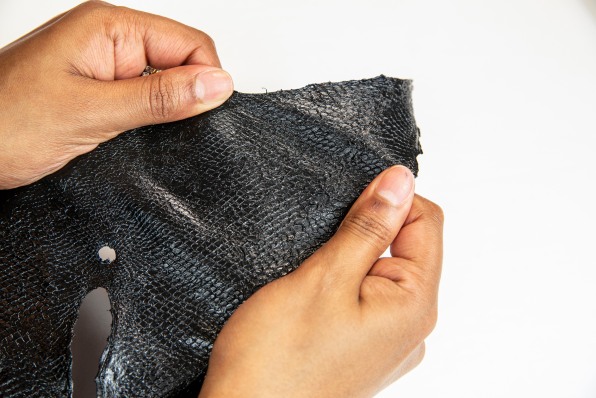 Inversa has found a way to tan lionfish hides, transforming them into beautiful, durable leathers that can be used in shoes, accessories, and other products. Its goal is to create a lucrative supply chain that will encourage fishers to hunt for this invasive species that's wreaking havoc on ecosystems around the world, from the Mediterranean Sea to the coral reefs off the coast of Florida.
Tampa-based Inversa was founded in 2020 by Aarav Chavda, a Princeton-trained mechanical engineer who spent all his free time scuba diving. Over the years, he'd seen vibrant coral reefs become faded and lifeless. While there are many reasons for this destruction—from climate change to polluting sunscreens—one of the most pressing problems is lionfish, which prey on a variety of young, native fish and dramatically disrupt the ecosystem.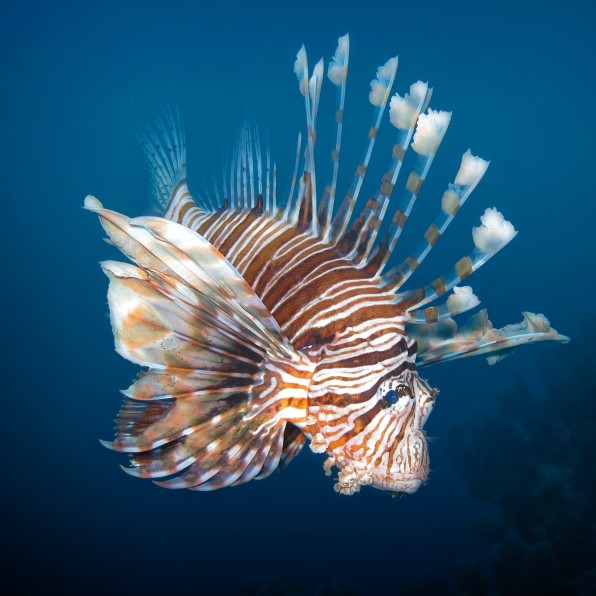 Lionfish are native to the Pacific Ocean, where they're part of a broader ecosystem, with both predators and prey, and are therefore less invasive. But scientists believe that at some point in the 1980s, lionfish were released off Florida's Atlantic Coast, where they had no predators. A single lionfish can reduce the population of juvenile fish in its feeding zone by 80%, and when lionfish entered the Atlantic, fish species of all kinds decreased almost immediately. Many of the fish it preys on eat algae from coral reefs and, without them, algae growth goes unchecked, killing off the reefs. At the same time, female lionfish release 25,000 eggs every few days, which means their populations grow exponentially.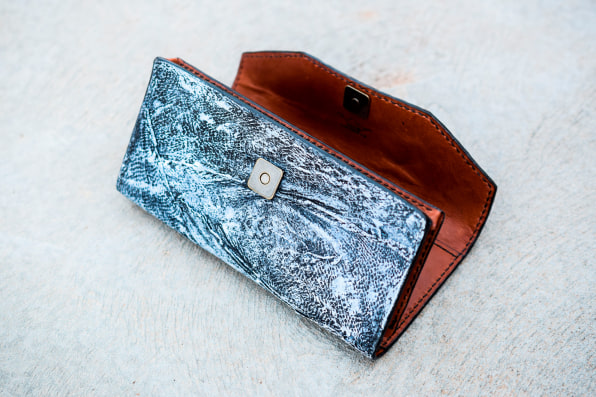 In 2020, Chavda left his job as an analyst at McKinsey to launch Inversa with Roland Salatino, a childhood friend. Over the past two years, Inversa has built out a complex supply chain. First, the company buys fish from individual fishers and fishing cooperatives across Florida, as well as Mexico and the Caribbean Islands. "Until now, they didn't have an incentive to hunt for lionfish because lobster and grouper have much more value on the market," says Chavda. "By creating this supply chain, we're creating an incentive for them to catch lionfish instead."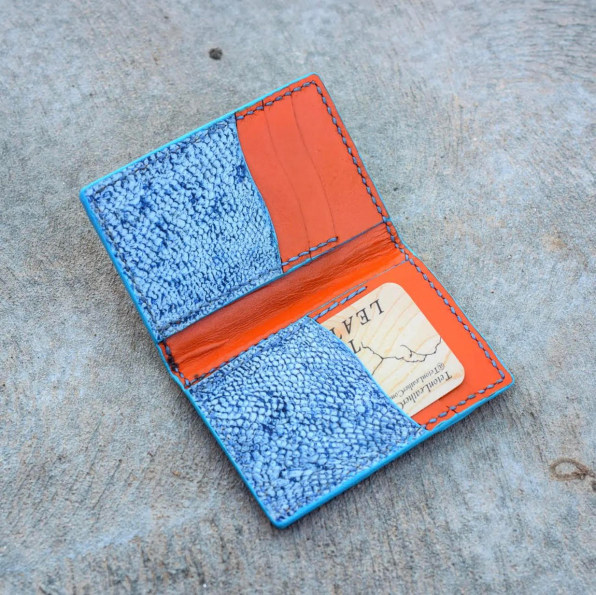 Right now, Inversa is buying several thousand fish a day, but it's looking to increase this volume. These fish are brought to a central processing center in Tampa, where the fish meat is sent to local restaurants while the hides are collected and sent to a tannery in Ohio. At the tannery, the hides go through a 60-step tanning process in which the leather is dried and treated with chemicals so it's comparable to other high-end leathers on the market. "We're very proud that every part of the fish is used," Chavda says. "The tannery is also focused on preserving resources; less than a cup of wastewater is produced for every hide."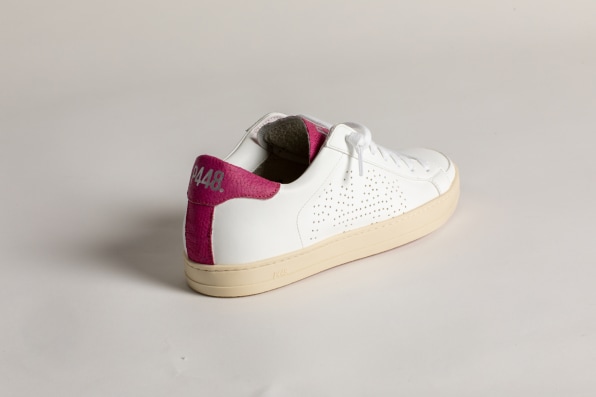 Inversa then partners with fashion brands to turn these hides into products. Italian luxury sneaker brand P448 will use lionfish leather in its collections for an upcoming season. The Teton Leather Company, which creates high-end accessories, has used it in watches and wallets. Inversa is now reaching out to more brands to create products. Shoes and accessories brands use a single hide in each product, but hides can also be sewn together to create larger swaths that can be used in bags and garments.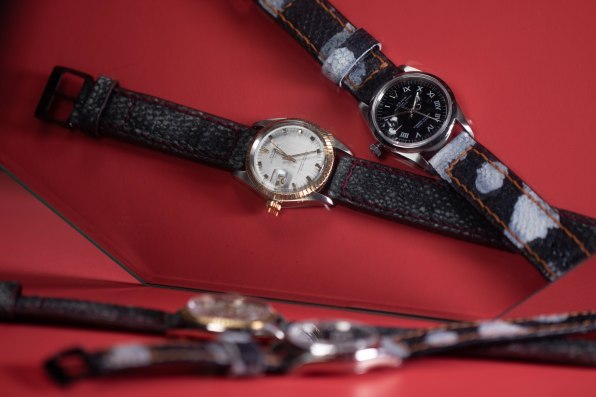 Over the past decade, fashion brands have been increasingly focused on sustainability, as the industry's devastating impact on the planet becomes clear. Leather is particularly problematic. Manufacturing cow leather results in deforestation and greenhouse gas emissions. Meanwhile, vegan leather is largely made from plastic, which takes years to biodegrade. Chavda believes that lionfish leather can be an alternative to these materials—with the benefit of actively helping the planet.
But Chavda is thinking beyond the lionfish. His goal is to make materials out of many different invasive species. Inversa is currently working on a new material, which it plans to announce in the coming months, and it's collaborating with its current partners to launch new products. "Unfortunately, there are millions of lionfish in these ecosystems, and we have a long way to go to thinning out this population," he says. "But there are many other invasive species out there. We believe all of them can be used in fashion products."