Is it a flying zebra? Is it an airborne beach towel?
Last week, the German leisure airline Condor unveiled a brand-new livery for its 53 planes. The new look has stripes. Lots of stripes. And it's drawing all kinds of zingers from armchair critics: "Well I suppose you can't lose it in the parking lot (unfortunately)," one person wrote on Twitter. "I believe the new Condor Airlines livery is a cry for help," another wrote. A Points Guys article put it even more bluntly: "What were they thinking?"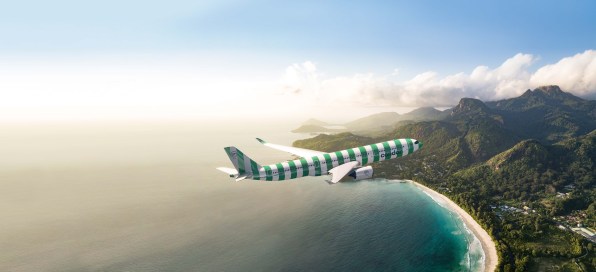 Love it or hate it, the new design is turning heads, and that's the point. An Airbus A330neo (like the majority of planes in Condor's fleet) is about 196 feet long, making plane liveries one of the world's largest branding canvases. Condor's bold move was initiated before the global pandemic stifled the aviation industry and sapped away $168 billion in 2020 alone. But it couldn't come at a better time. The world is starting to open up and people are ready to spend money on travel again. As of last week, spending on airfare had increased by about 8% compared to 2019 levels. With competition among airlines heating up, Condor is vying for your attention—and your wallet.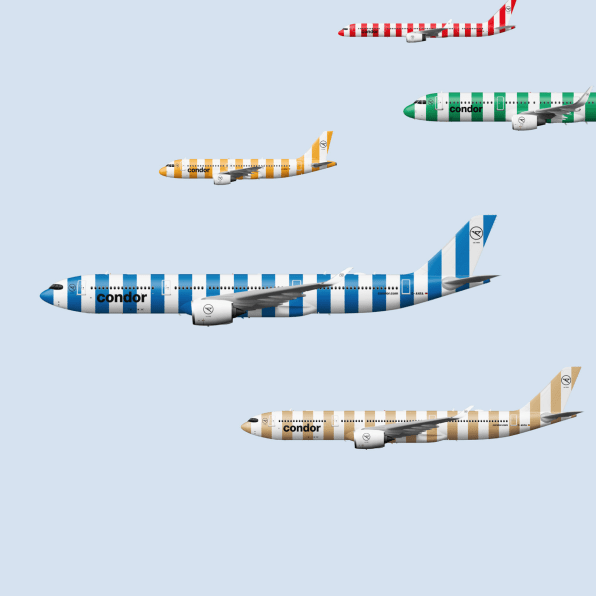 For the uninitiated, Condor was established in 1995, positioning itself as an airline that whisks you away to sunny destinations like Agadir, Morocco, and Mykonos, Greece. The bold new look was inaugurated last Tuesday, when a yellow-striped Airbus A321 flew to Lanzarote, in the Canary Islands. Six more repainted airplanes will take to the skies this summer (flying mainly to Majorca, Spain; Greece; the Canary Islands; and Egypt). The rest will take off in the fall, following the airline's purchase of 16 new A330neo planes.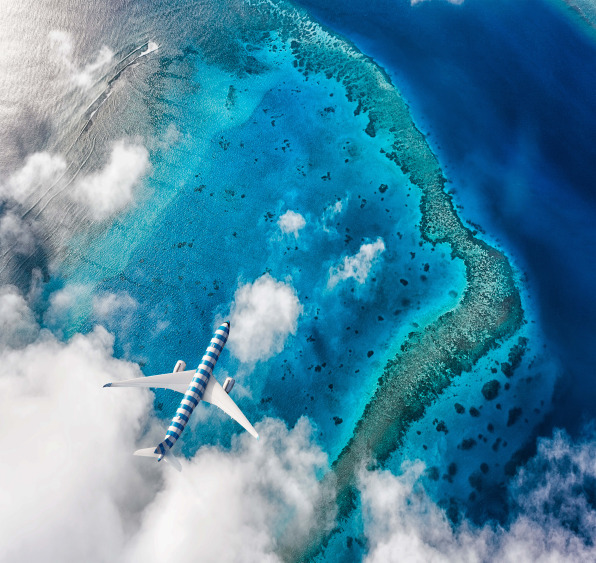 The new livery was designed by German creative agency Vision Alphabet. The agency's founder, Remo Masala, says Condor had been planning the rebrand since 2017, when the airline was still owned by U.K.-based Thomas Cook Group, where Masala was CMO at the time. Then Thomas Cook collapsed in 2019, and Condor's new owner, an asset management company called Attestor, injected more than $270 million to modernize the carrier's long-haul fleet. "Attestor created the conditions for a cleanup at the brand level," Masala says.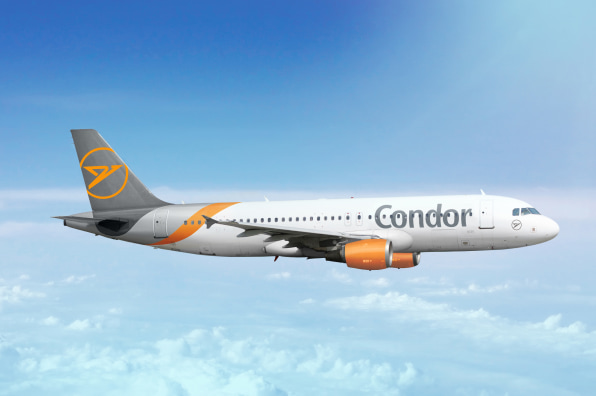 And what a cleanup! Condor's new liveries come in five colors that the airline describes as ranging from "sunshine yellow" to "island green." Unlike most airlines, which focus their branding on the tail, and sometimes the winglets, Condor went, well, all in. (Masala says painting the full livery adds only about 6.6 pounds, which has a negligible impact on fuel consumption.) The look will even trickle down to striped scarves for crew members and stripy towels for business class passengers.
And while the stripes are bold, they're not all that random. Stripes are synonymous with vacation—ubiquitous as they are on beach towels and umbrellas. They're also rooted in decades of fashion trends, from the sailor look, ushered into popular fashion in the 1910s by none other than Coco Chanel, to Hollywood icons like James Dean and Marlon Brando, who wore casual Breton shirts in the '50s. (Incidentally, Masala says, Condor's very first boarding pass was covered in red and white stripes.)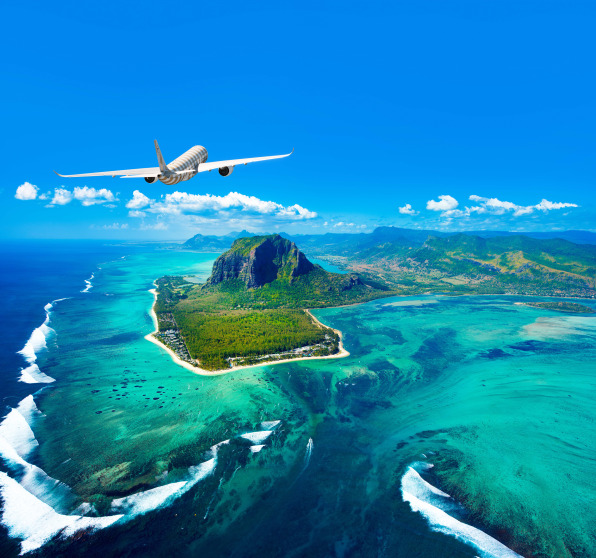 The company's CEO, Ralf Teckentrup, says the branding reflects the airline's purpose: to "bring holidaymakers to their vacation, where striped towels and parasols are all over." He says the new branding will not drive an increase in ticket prices, but it has certainly attracted plenty of attention.
"Competition in this industry is tough, it's good to stand out," Masala says. "With the engagement in social media, one can assume that Condor has increased its level of awareness. And all this without paying for advertising."