To determine whether a consumer product is toxic for disposal, the state of California requires something called an LC50—or "fish kill"—test. If a company chooses not to conduct this test—even if it's because of its cruelty-free policies—the product is automatically classed as being toxic to the aquatic environment.
In the test, various amounts of the product—say, a new brand of toothpaste—are mixed with water in holding tanks in increasing levels of concentration. The tanks are then filled with small fish—usually fathead minnows, rainbow trout, or golden shiners. After four days, testers count the number of dead fish in each tank. The results help determine the toxicity of the product. But fish end up dead.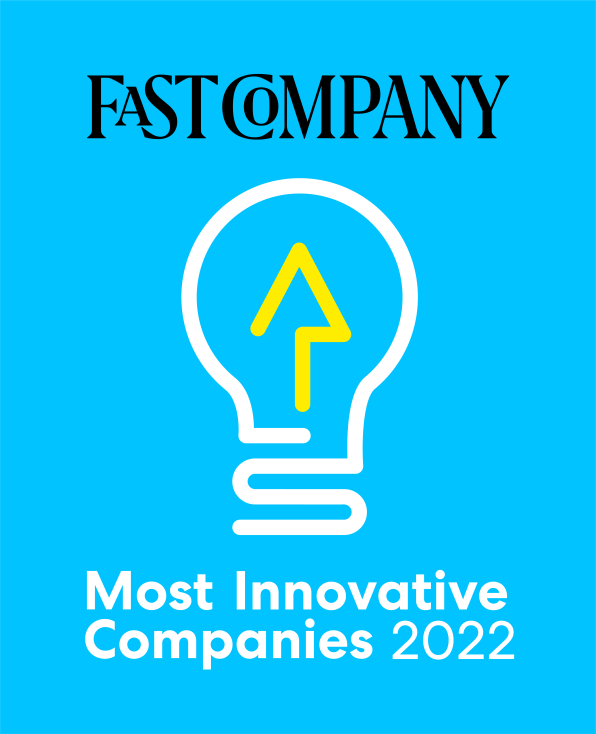 Data technology firm Smarter Sorting decided there was a better way: It would use data science to make the LC50 irrelevant. The company's Product Intelligence Platform combines machine learning with a massive data library to estimate—with a high degree of accuracy—the toxicity of a product. "We knew there was a better way to do this than through animal testing," says Smarter Sorting CEO Jacqueline Claudia. "I've got more computing power on my phone than we had in society 10 years ago, so there had to be a way to use data to solve this problem."
Besides not killing any animals, Smarter Sorting's model is faster and cheaper than the LC50 test—and produces results that are just as accurate. In fact, it allowed one major retailer to correctly reclassify 47% of its products as non-toxic. This novel approach to tackling the often ethically fraught challenges of toxic product testing has earned Smarter Sorting a spot on Fast Company's list of the world's Most Innovative Companies.
THE POWER OF BIG DATA
The acute toxicity estimate (ATE) formula is a standard method utilized by state, federal, and international regulators to determine toxicity. Smarter Sorting uses this time-tested formula as well—but augments it with a lot of data.
In fact, the company has compiled a database with more than 456 billion data points ranging from toxicology scores to specific ingredient lists for certain products. "Some of those are observations and connections that we've made with other databases, but we are actually a net creator of data points," Claudia says. "Our system generates data that's never existed before—which is really powerful."
INFORMED DECISION-MAKING
That breadth of data helps Smarter Sorting's Product Intelligence Platform do more than reduce the need for animal testing. It also stores the regulatory status of a given product as well as information on how it should be used, handled, labeled, and disposed of. Which, for example, can offer guidance to a retailer trying to decide what to do with a warehouse of unsold inventory. With Smarter Sorting data, that retailer can make a more informed decision—and potentially keep material out of landfills.
In 2021, more than 1,200 suppliers and dozens of major retailers—including Costco, Wegmans, and Albertsons—have started using the Product Intelligence Platform. Going forward, Claudia says Smarter Sorting wants to expand the platform to give consumers the data to make more intelligent purchasing decisions. "If we can give them the tools to understand the products they're buying and the impact that has on their bodies and on the environment," Claudia says, "we can start getting people to make the changes that they want to see."