Their official name is "Jersey Barriers," and you've seen 'em thousands of times. These concrete walls were designed (in New Jersey!) in the 1950s to keep cars in their lane. Since then, they've only grown more popular within cities, especially as blockades to prevent car bombs and other terrorist threats.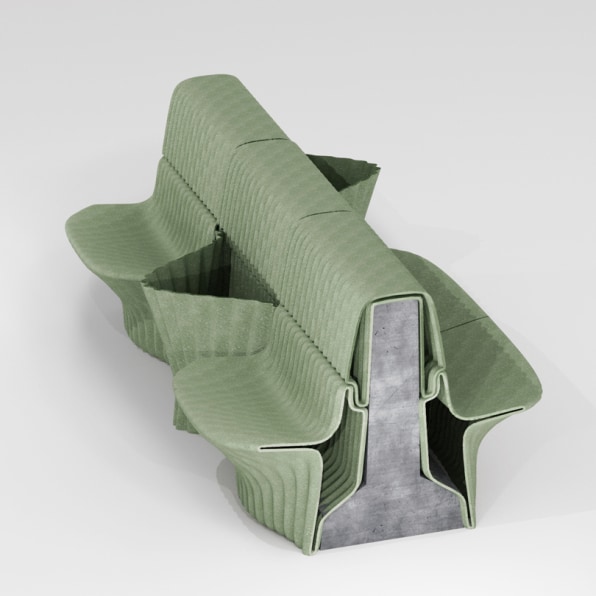 The problem, especially in residential areas, is that Jersey Barriers are ugly and uninviting—but apparently, that's nothing the right slipcover can't fix.
Designed by the Italian 3D-printing studio R3direct, Urban Safety Everyday is a bench you can slide right on top of the barrier, transforming it into public seating. The furnishing even features a flower planter to attract you—and then entice you to stay a while.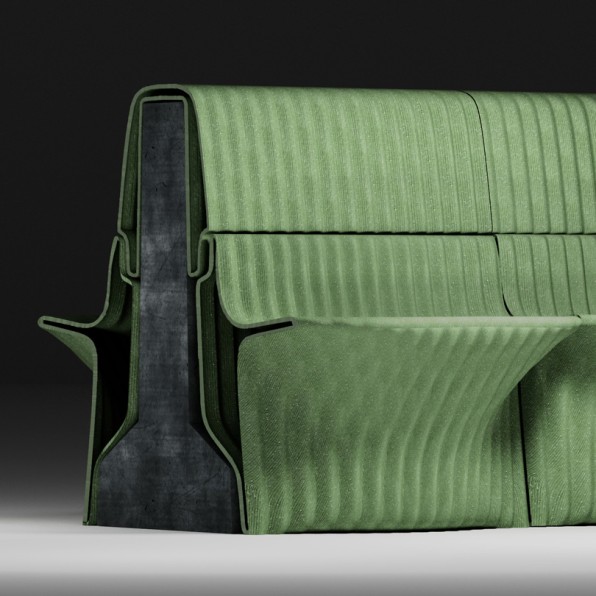 "I like that this project is for everyday life in a city, not just for a terrible event," says Giulia del Grande, who led the design. As she studied the psychological impact of anti-terrorist safety measures on citizens, Del Grande treated her hometown of Lucca, Italy, as a lab: the perfect place to test her new approach to concrete barriers.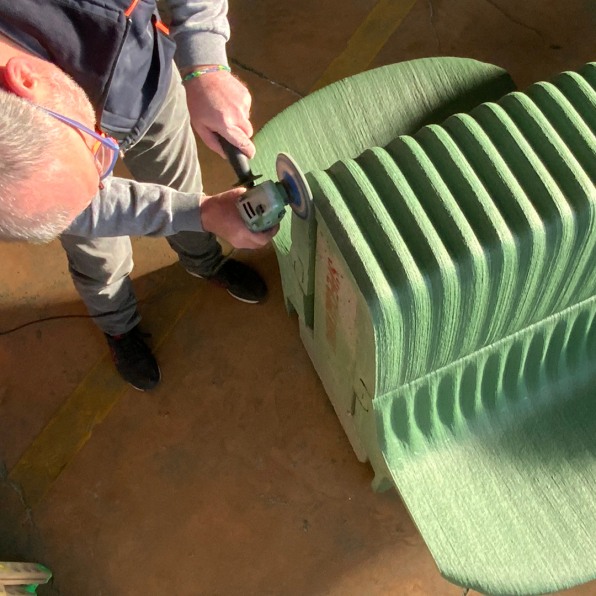 Yet Urban Safety Everyday isn't merely an urban beautification project; it's also an environmental solution to dealing with waste. The furniture is made of 3,300 Tetra Pak cartons—which are a mix of cardboard, plastic, and aluminum. Notoriously difficult to recycle, R3direct teamed up with Lucca's sustainability company, Lucart, to source Tetra Pak packaging that already had been processed into a 3D-printable material.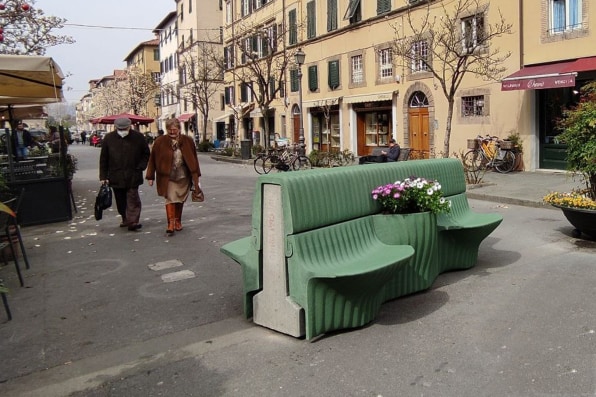 And it's a lot of material! Printed in nine puzzle pieces, the full slip-on structure—not counting the concrete barrier itself—weighs 440 pounds. That's nearly a quarter of a ton of recycled material turned into a public resource. Rather than mass produce this single design for the world, the R3Direct team imagines that cities across the globe could customize their own barrier designs, printing them with whatever recycled materials are most available nearby.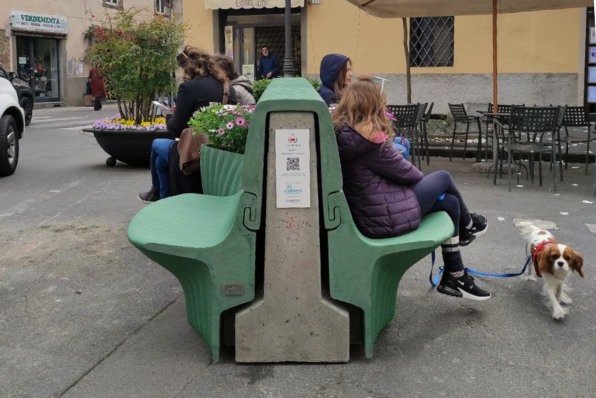 "I think we must not [simply] design more objects, but design the supply chain," says Stefano Giovacchini, cofounder of R3direct. "Locally, we can produce something precious from local waste."
Of course, none of these efforts would matter all that much if no one wanted to actually sit on the recycled seating. So far, that hasn't been an issue for the one prototype that's been installed.
"Everyone who sits on it says it's comfortable," says Del Grande. "[Even] more than nearby benches."