Climate change might have once seemed like a future problem, but that's no longer the case. A long list of disasters in 2021 made the impacts more obvious than they've ever been. In the U.S., six in 10 Americans now say that climate change is "very or extremely important" to them; 51% said that recent disasters, from hurricanes to wildfires, were influencing their opinion.While the overarching tragedy of the pandemic might have kept these events from coalescing as one connected disaster, they kept occurring with remarkable frequency, across the country and around the world—often in places where people might have thought they were safe from the effects of climate change. Here are just a few of the most notable and damaging ones.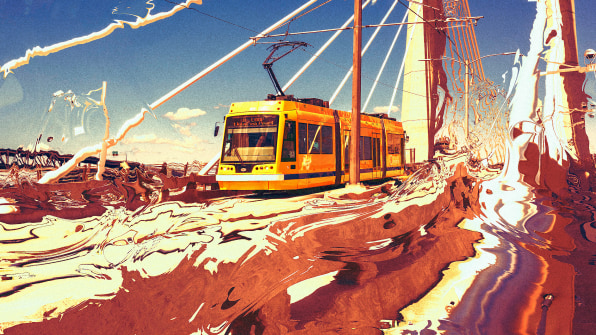 A record-breaking heat wave scorched the Pacific Northwest
In late June, a "heat dome" trapped hot air over the Pacific Northwest, breaking temperature records in Seattle and Portland and sending the temperature in Lytton, British Columbia to 121 degrees, which then helped a wildfire quickly spread. Portland, which has an average June high in the 70s, reached 116 degrees, melting cables on a local streetcar system and temporarily shutting down service. As the heat wave lasted for days, hundreds of people died. (It's worth noting that experts in the past have suggested that the Pacific Northwest might be a haven from climate change, but it's really not possible to move to avoid it.) Scientists calculated that the heat was so unprecedented that it was statistically impossible under previous predictive models; there is no doubt that the heat wave was caused by climate change.
Millions of acres burned
In Siberia, wildfires burned an area larger than all of the fires in the rest of the world combined, releasing hundreds of millions of tons of CO2, more than the annual emissions from most countries. In California, where 17 out of the 20 largest wildfires have happened in the last 20 years, the Dixie Fire burned more than 950,000 acres. In Oregon, the Bootleg Fire burned more than 400,000 acres, including some forests that had been protected through carbon offsets, and thousands of people were forced to evacuate. Hundreds of fires burned in Italy and Greece in August.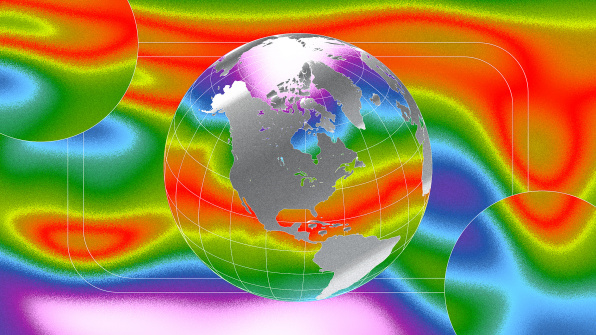 The U.S. had the hottest summer on record
The average temperature in June, July, and August 2021 was hotter than any other summer on record in the United States; July was the hottest month on record. Death Valley reached 130 degrees Fahrenheit, tying with a day in 2020 for the hottest temperature in U.S. history. Globally, it was the second-hottest summer on record, tying with 2019, and only slightly behind 2020. All seven of the hottest years on record have happened in the last seven years. But as climate change progresses, they're likely to be some of the coolest years in the century.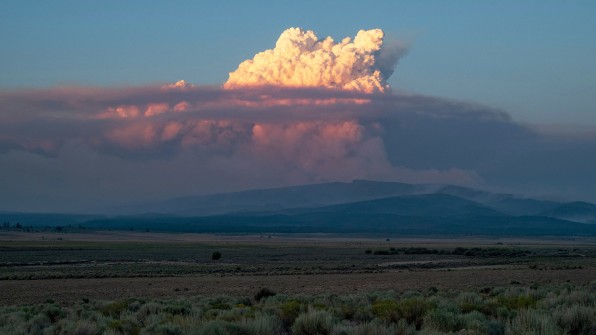 Houses washed away in Germany
In mid-July, heavy rain in Germany and Belgium caused massive floods that led to landslides and destroyed houses and roads, cutting some villages off from emergency response for days. More than 200 people died. Scientists calculated that climate change made the disaster between 1.2-9 times more likely to happen.
Ida drowned more than 40 people in the Northeast
By the time Hurricane Ida made landfill in Louisiana in late August, unusually hot water in the Gulf of Mexico had turned it into a 150-mile-per-hour storm. In New Orleans, the hurricane took out electricity for many residents for days. When the storm reached the Northeast, it caused heavy rains that quickly flooded streets, trapping and drowning some basement apartment residents as their upstairs neighbors, unable to help, heard them scream.
The list goes on. The unusual freeze in Texas in February, which caused power outages that led to more than 170 deaths, was likely caused by the impacts of climate change in the Arctic. In Indonesia, a powerful cyclone in April caused flash floods and landslides that made thousands of people homeless and killed more than 150 people. In China, record rain in July flooded a subway in Zhengzhou, trapping hundreds of commuters during rush hour and killing 14 people. In Madagascar, a years-long drought has impacted the food supply and may be the first famine caused by climate change. In the Pacific Northwest, areas that burned in wildfires this summer are now collapsing in mudslides. In Egypt, heavy rain unleashed a plague of scorpions that hospitalized hundreds of people. Twenty-three species in the U.S., including the ivory-billed woodpecker, were declared extinct. Coral reefs continued to decline.
This isn't the new normal: Things can, unfortunately, get much worse. But they can also start to improve. The choices that businesses and governments make now about climate ambition—and whether they respond incrementally and slowly or quickly—will shape how much hotter the planet gets, and all of the future impacts that are tied to that heat.