With the planet in crisis, some of the most impactful technological advancements today are focused on lessening humanity's impact on the planet. The Sustainability winners of Fast Company's inaugural Next Big Things in Tech awards are creating batteries that can power a renewable future. They're reducing food waste (or turning it into fertilizer), making our appliances more efficient, and recycling everything from wood scraps and shingles to lithium-ion batteries.
See a full list of the Next Big Things in Tech across all categories here.
Winners
Anuvia
For producing fertilizer from food waste
Traditional fertilizer comes from gas. Anuvia provides a sustainable alternative by
turning food and farm waste into nutrients
that can improve soil health and help plants grow. The treatment can boost agricultural yield up to five times, while reducing the emissions from traditional fertilizer production by nearly a third.
Automotus
For helping cities understand—and monetize—vehicle traffic
Using
video cameras mounted to light poles
, Automotus automates the process of charging drivers for parking and enforcing no-parking zones. It also provides cities with valuable (and anonymized) insight about how their streets are being used—and gives companies doing deliveries real-time information about where to park, reducing congestion.
Bowery Farming
For designing an operating system for crops
Inside
Bowery's vertical indoor farms
, cameras and sensors capture 100,000 images every day. The resulting data helps the company track how quickly crops are growing, accurately predict harvests, and automatically adjust conditions such as lighting and humidity if even a single leaf is wilted or the wrong color.
Desktop Metal
For saving trees through 3D printing
Working with wood results in lots of waste in the form of sawdust and odd-shaped scraps. Desktop Metal's Forust grinds up these leftovers and
3D prints them into new pieces
that can be used in home goods, accent work, and architectural detailing. Its software can now digitally reproduce nearly any wood grain and texture.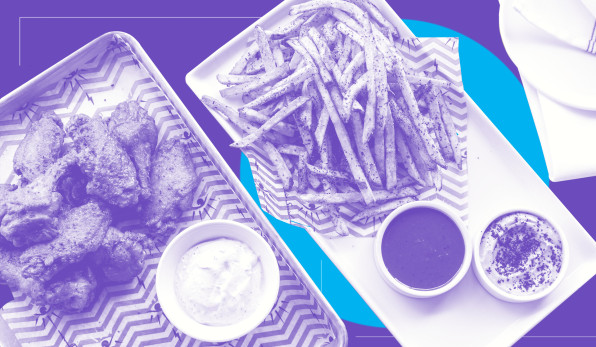 Farther Farms
For fighting food waste with CO2
By pasteurizing food with high-pressure carbon dioxide, Farther Farms is able to transform produce, dairy, and meat so that they can
last months without refrigeration
. The technology could be especially useful in the developing world, where the limited cold chain leads to more food waste.
Form Energy
For creating the battery of tomorrow
Using iron and air instead of lithium, Form developed a prototype for
an ultra-affordable battery
that's designed for long-term storage of renewable energy; the battery could be available as early as 2025. The technology's use of iron is designed to bring down the cost of materials to less than $20 per kilowatt-hour—far less than any currently available battery on the market.
GAF
For cleaning up our roofs
Asphalt shingles are on more than 75% of U.S. roofs—and end up in landfills when roofs are redone. Shingle maker GAF—part of Standard Industries—has pioneered a process that
reclaims 90% of the materials from old roofing
. The new technology allows shingles to contain up to 15% recycled material, adding some welcome circularity to the roofing economy.
GM
For creating a practical—and scalable—electric-vehicle battery
Instead of designing the battery systems for each new electric car from scratch, GM created the Ultium platform to allow for
a single battery architecture
to be used in all its vehicles. Debuting in the 2022 Hummer EV, the technology will reduce costs and smooth the carmaker's transition to an all-electric fleet.
Li-Cycle
For keeping batteries out of landfills
The lithium-ion batteries that power our phones and computers are made from precious, hard-to-mine metals, but when we're done with the devices their batteries usually end up in the landfill. This startup's
low-cost, low-emissions recycling method
is able to save up to 95% of the components from these batteries for future use.
MagniX
For electrifying short flights
This
electric propulsion system for planes
has powered real zero-emission flights, taking aircraft as high as 8,000 feet. The company expects FAA approval soon. When that comes, flights under 500 miles could be completed with zero emissions—and no noise.
MycoWorks
For growing a sustainable leather alternative
The company's fungus-based Fine Mycelium material is made to
replace leather in the fashion industry
. More sustainable than cow skin, it can be grown to customer specifications (including size and appearance) in six weeks, then tanned for use in jackets, shoes, and
bags
.
Nuvve
For turning school buses into batteries
When you charge an electric car, energy flows from the grid into your auto's battery. Nuvve's technology
reverses that process
, allowing the energy in an unused vehicle's battery to flow back into the grid, adding capacity to the system. It's being piloted in school buses, which only get used for a few hours each day.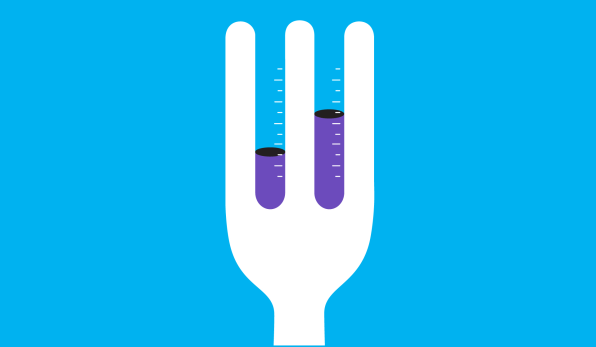 ---
Honorable Mentions
AppHarvest
For rethinking agriculture with massive indoor AI-powered farms