When Goldbelly CEO Joe Ariel launched his artisanal food marketplace in 2013—shipping gumbo right from New Orleans's famed Commander's Palace or noodles from New York's Ivan Ramen to foodies throughout the United States—he approached the Food Network with an idea. "I thought the Food Network or some old food media brands would be great partners," he recalls. "They could showcase food that viewers could then order through Goldbelly and consume."
The talks went nowhere. (As film critic Pauline Kael once noted: "Hollywood is one place where you can die of encouragement.") In the meantime, Goldbelly has become an increasingly powerful player in the food world. Its e-commerce platform, which sells products from restaurants, delis, bakeries, and more across all 50 states, quadrupled sales in 2020. Goldbelly became a particularly important partner for restaurants during the pandemic, allowing them to ship prepared meals and meal kits to customers when their dining rooms were closed. Hundreds of restaurants began selling through the platform last year, bringing the total number to close to 1,000 and Goldbelly has made dozens of them upwards of seven figures. (In May, Goldbelly raised a $100 million series C led by Spectrum Equity.)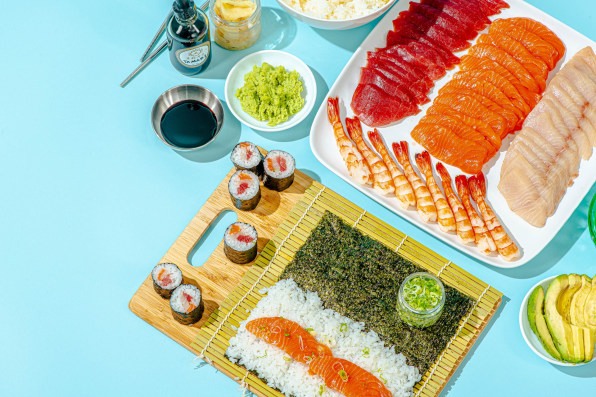 Today, eight years after his initial conversations with food media, Ariel is finally bringing his vision to life with the debut of Goldbelly TV, a video platform for food e-commerce that capitalizes on the relationships with culinary talent that he has cultivated since 2013. 
The new channel, which launches today on the Goldbelly site, is more than just Ariel's version of the Food Network. Instead, it combines elements of e-learning platform Master Class with commerce channel QVC by blending video tutorials from prominent chefs with a shopping experience. You can watch sisters and Mimi Cheng's founders Hannah and Marian Cheng make zucchini dumplings, and then order them online to enjoy at home.
"If you watch food TV, you might fall in love with a dish you see, but you can't get it. That makes no sense," Ariel says. "We connect those dots and let you literally consume the content." Videos on Goldbelly TV can be live-streamed or accessed through a content library on the site, with new videos dropping every week.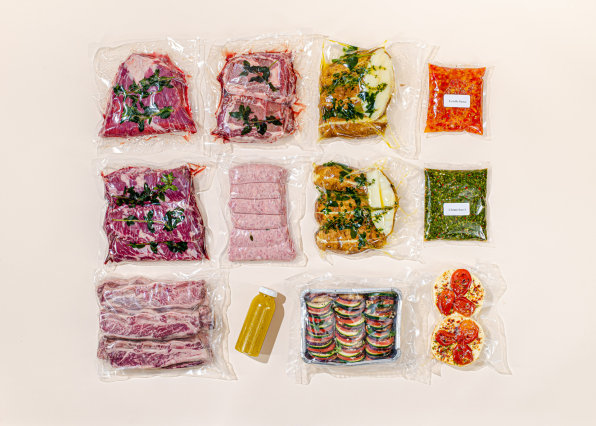 To oversee its new content arm, the company hired TV producer Art Edwards, cocreator of TLC's Cake Boss reality show. He explains that some of Goldbelly TV's content will be in the style of a travelog. "We might have a video about a specific neighborhood in Chicago," Edwards says. Others will focus on chefs at work, such as a video with Nonna Dora, who has been making pasta for more than 70 years at New York's legendary i Trulli. Edwards cites the hit Netflix series Chef's Table, which focuses on chefs and their cooking philosophies, as inspiration. 
Goldbelly TV has already signed on established stars such as Iron Chef judge Cat Cora, celebrity chef Daniel Boulud, and Flavortown's Guy Fieri, but Edwards is also interested in showcasing less well-known names. "We have established names but we're more excited about the people behind mom-and-pop shops who can tell their stories and shine in a different way." To that end, Goldbelly TV's roster also includes Kristina Costa, the head baker at San Francisco bakery Tartine.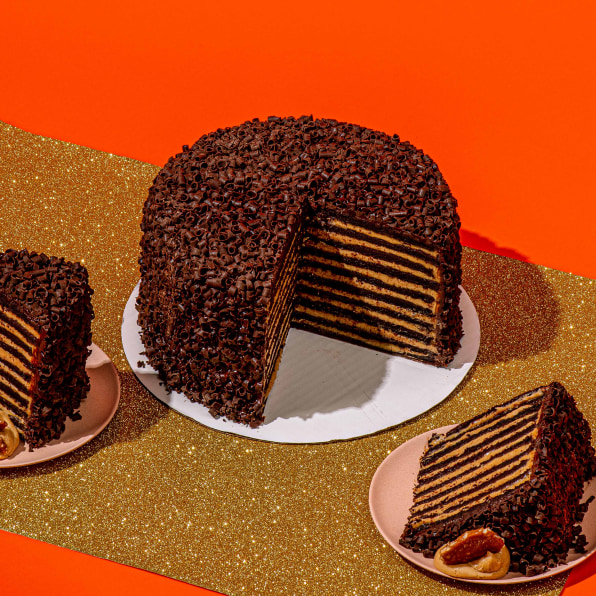 Whether people will be inspired to order meals from their screens the way they might ShamWows and Ginsu knives remains to be seen. Goldbelly already connects chefs to new customers—people who may not ever visit their restaurants, but still dream of them and order food from them. "We joke that many of our customers are foodies in the boonies, meaning people a little further out from big hubs like New York, L.A., or Chicago, who still want to enjoy food from their favorite restaurants," Ariel says. Goldbelly's new fusion of e-commerce and content could expand that fanbase even further.