If you submerge a piece of polyester fabric into seawater, it will still be largely intact more than 200 days later. But if you submerge a swatch of wood-based fabric, like textile company Lenzing's lyocell fibers, into that seawater, those swatches would biodegrade in about a month.
That comes from a recent study by researchers from the Scripps Institution of Oceanography, who looked at how synthetic versus wood-based fabrics degrade in marine settings, including off a pier in California, in a controlled aquarium, and in a bioreactor. All settings showed similar results. After 210 days in seawater, the swatches of polyester showed "no obvious changes" in their overall size or thickness, the researchers wrote in their study, recently published in Science of the total Environment; the wood-based fabrics, on the other hand, were "completely or almost completely nonexistent" after 28 days. The cellulose fabric biodegraded in a way similar to leaves.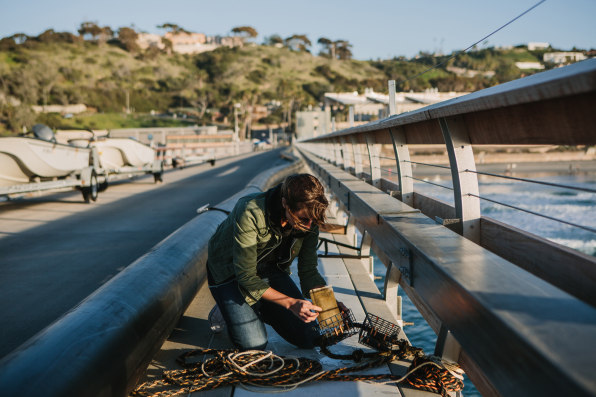 The study bolsters the scientific claims from Lenzing, which says its cellulose fibers can combat the issue of plastic pollution in the ocean (and was, admittedly, a joint project between Lenzing and Scripps; a member of Lenzing's product development team was involved, and is listed as one of the study authors).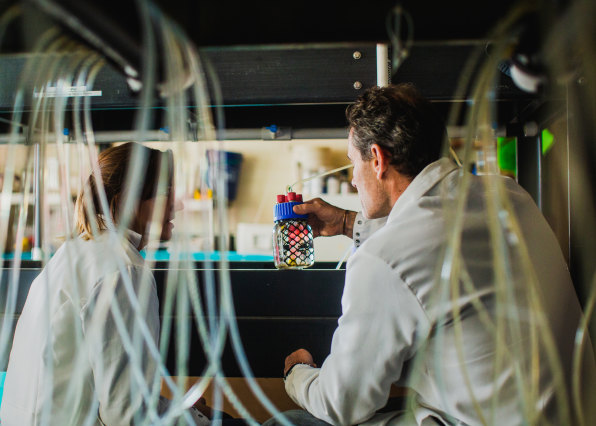 Just by being worn and washed, our clothes shed hundreds of thousands of microfibers—and if that clothing is made of a synthetic, plastic fabric like polyester, those microfibers are actually microplastics. An estimated 2 million tonnes of microfibers enter our oceans every year, many as a result of people simply doing their laundry. (There are tools to try to catch these microfibers in washing machines.)
"The biodegradability of fibers in garments is becoming a big issue," says Florian Heubrandner, vice president of global textiles at Lenzing. The Austrian company has obtained proof before that its lyocell (brand name Tencel) and viscose (brand name Veocel) fibers, both types of rayons made from wood, biodegrade in water, soil, and compost via certifications from Organic Waste Systems and TUV Austria. "We wanted to have another proof from a really well-respected university," he says of why the company looked into the Scripps research.
In a prior biodegradability test, Heubrandner says a lyocell T-shirt was put into soil, and 10 weeks later it was gone. Lenzing's lyocell fibers are among its most popular; a number of brands, including Allbirds, Casper, and Levi's offer products made with Tencel.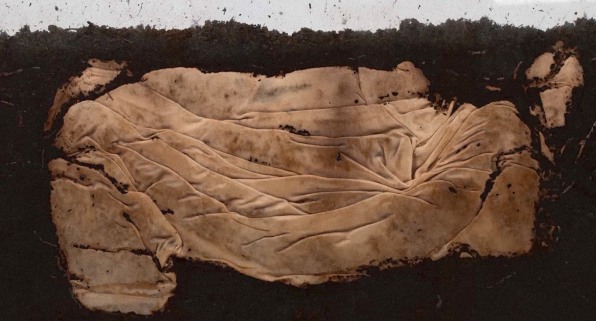 Viscose is produced using an older technology, while modal and lyocell are produced with newer technologies that turn wood into fiber. Each type begins as wood chips, which are turned into pulp like the kind needed to make paper, and then spun into a fiber that resembles cotton. (Lyocell, the newest, has a more sustainable production process that uses less water and CO2, Heubrandner says.)
Even though these fibers biodegraded in seawater for the study, Heubrandner says there's no need to worry about them biodegrading in your washing machine. "It's really a question of time," he says. "If I were to wash my denim jacket for eight weeks it will also disappear, but if you only wash it for 45 minutes every two weeks, it's not a problem."
And because the fibers are biodegradable, the microfibers that shed into the water system when that jacket is washed will also biodegrade. This is why Heubrandner wants people to know that natural cellulose fibers like lyocell or even cotton are good alternatives to synthetic fibers that shed microplastics. "Our fibers, they lose little fiber pieces but they're made of wood . . . so they're not a problem for nature," he says. "They're not microplastics, and that makes a difference."