"Fashion is the mirror of history," King Louis XIV wrote in 17th century France. "It reflects social, economic, and political change rather than mere whimsy." Little did he know that fashion would play a big role in the fall of the monarchy.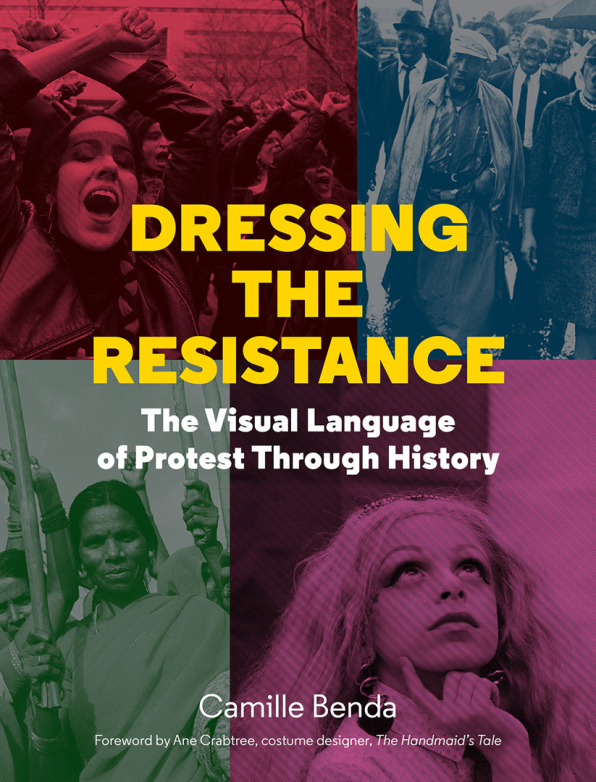 For millennia, people have been using clothing as a canvas: The way we choose to dress tells a story about who we are. It also tells a story about who we want to be, and the world we want to build for ourselves. A new book explores the critical role that fashion, clothing, textiles and accessories have played in protest movements throughout history – a role that's been particularly significant for marginalized groups. Titled Dressing the Resistance: the Visual Language of Protest Through History, the book comes with a poignant foreword by Ann Crabtree, who designed the iconic Handmaid's Tale costume. It also shows that fashion can be more than a passive mirror of history. It can be a catalyst for change – and an empowering tool for women.
One of the earliest examples of women using clothing in protest dates back to the Ancient Greek play Lysistrata, in which women stage a sex strike to force men to stop the Peloponnesian War – by dressing up, or dressing down to their birthday suits.
Since then, women have had countless reasons to rebel. In the early 1900s, suffragettes demanded the right to vote by wearing dresses made from newspapers printed with pro-voting slogans. A century later, the #MeToo movement brought the white bonnet and crimson robe costume from the hit TV show Handmaid's Tale to the streets, and in the court during Brett Kavanaugh's confirmation hearings. "Protest groups are usually people who are the underrepresented or marginalized, or populations that have had injustices happen to them," says author Camille Benda, who's also a costume designer and dress historian. "Proportionally, more of those would be women, or the poor."
Throughout the years, the use of color, nonverbal yet full of nuance, has been key. Since 2006, the Gulabi Gang's half-million female members have marched with fuchsia pink bamboo sticks and fuchsia saris to match in response to the widespread domestic abuse and violence against women in India. And for the past few years on International Women's Day, women in Mexico have taken to the streets donning purple – a color long associated with feminist movements –  to show what "a day without a woman" looks like. "[Purple] was taken out by feminist movement because it was not pink for girls or blue for boys, it was a combination of the two," says Benda.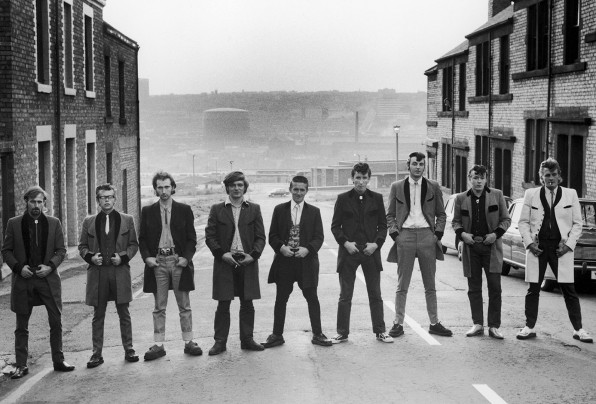 To be clear, men have used clothing as a form of protest, too. In 1950s suburban England, white working-class teddy boys wore three-piece fitted suits with velvet lapels, challenging a style associated with the upper-class and claiming it for the lower-class. Around the same time across the pond, Martin Luther King – and his wife Coretta Scott King – fought for civil rights each wearing a business suit. "The idea of protesting in a business suit elevated King to the level of the president," says Benda. "It was a request for respect."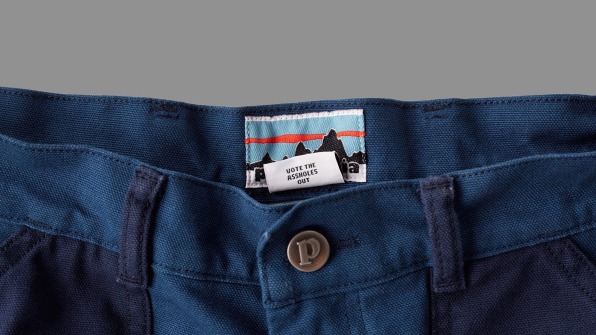 Clothes have even been used as secret weapons. During both world wars, spies used knitting as a covert messaging system to convey the positions of the Allies' troops or the number of weapons they had, hidden in a simple hat or a pair of mittens. And last year, Patagonia spoke up against climate deniers – and Trump – by hiding "vote the assholes out" messages on the backs of some of its tags.
In many ways, the now-ubiquitous masks we wear can be seen as a different kind of cultural weapon: Some choose to wear masks emblazoned with a Black Lives Matter logo, others choose to not wear one at all – a rare instance in which not wearing something is as much of a political statement as wearing nothing. "The absence of clothes is one of most powerful tools but in the sense that it's completely connected to clothing," says Benda. "When we remove that, we make ourselves vulnerable but extremely visible."
If a simple piece of clothing seems trivial to you, Dressing the Resistance is here to change your mind. "Sometimes I think of clothes more as a symbolic thing than a physical thing," says Benda. "When clothes are just for clothing your body, they're a way of sheltering yourself. But if you add the idea of self-expression, that's when they become fashion."