"Build Back Better" has been a rallying cry in the disaster recovery community for 15 years. What began as an exhortation to construct stronger buildings and roads following hurricanes and earthquakes has grown into a broader mandate: to make communities more resilient by revitalizing local economies while preserving natural resources. President Joe Biden has adopted the phrase, first as a campaign slogan and later as a name for his sweeping economic and infrastructure agenda.
But building back "better" feels like a vague and woefully inadequate directive. Communities are still confronting the COVID-19 health crisis while also wrestling with an uneven economic resurgence, racial and gender inequities, and the alarming rate of global warming that has led to one weather-related disaster after another. So we asked the Fast Company Impact Council—an invitation-only group of forward-thinking corporate and nonprofit leaders, CEOs, innovators, and founders—to help provide a clearer road map for recovery. In a series of conversations, they highlighted achievable changes that could enable institutions and society to emerge from the pandemic as more sustainable, more adaptable, and more inclusive.
Corporations and fast-growth companies are well positioned to lead the charge. They've moved from pledging to address racism and sexism in their own ranks—which they'll admit is still a work in progress—to using corporate power and scale to close opportunity gaps that only widened during the pandemic. "Building, fostering, and advancing a pipeline of diverse talent and teams is key to an equitable recovery," says Kathryn Guarini, chief information officer at IBM, which is partnering with historically Black colleges and universities and nonprofits to offer skills training and jobs. Jennifer Johnson, CEO of asset manager Franklin Templeton, says that the company can support, through its mutual funds and other instruments, investments for a new generation of companies working to increase "the attraction, recruitment, and development of underrepresented communities."
Newer companies say that they can address social ills in a long-term way by building sustainability and trust into their products from the outset. Sridhar Ramaswamy, cofounder and CEO of Neeva, is developing an ad-free private search engine—in contrast with big tech companies that monetize users' data. Stuart Landesberg, cofounder and CEO of natural goods startup Grove Collaborative, is trying to eliminate single-use plastic packaging, which harms the environment and wildlife. As Gregg Renfrew, founder and CEO of clean beauty brand Beautycounter notes, "Today you have companies that, in their DNA, are trying to solve problems in the world—the business itself is an engine for change."
Building back with impact will also force rivals to work together, says Patrick Criteser, president and CEO of Tillamook County Creamery Association, a farmer-owned cooperative that markets cheeses and other dairy products. "Making needed progress in sustainable supply chains and food waste is going to require partnership and collaboration among historical competitors," he says. Impact Council members, perhaps appreciative of the way the Federal Reserve stepped in to shore up business lending and other markets during the pandemic, are actually calling for more government intervention in areas such as education and childcare, and some are seeking additional opportunities to partner with government.
It may seem counterintuitive that businesses would want to partner with lawmakers and regulators in order to build back with impact, but Brad Lukanic, CEO of architecture and engineering firm CannonDesign, says we should let history be our guide. "The 1930s Works Progress Administration focused on federally driven public projects, with many of their aspects enduring to this day. [The more recent] vaccine deployment highlights positive outcomes when industry and government work together for a singular purpose," he says. "As we think about how infrastructure is being defined today, we should not lose sight of past successes or the opportunities for solving even greater challenges in the years ahead."
Members
Jean Accius
SVP, global thought leadership, AARP
Will Ahmed
Founder and CEO, Whoop
Cristiano Amon
CEO, Qualcomm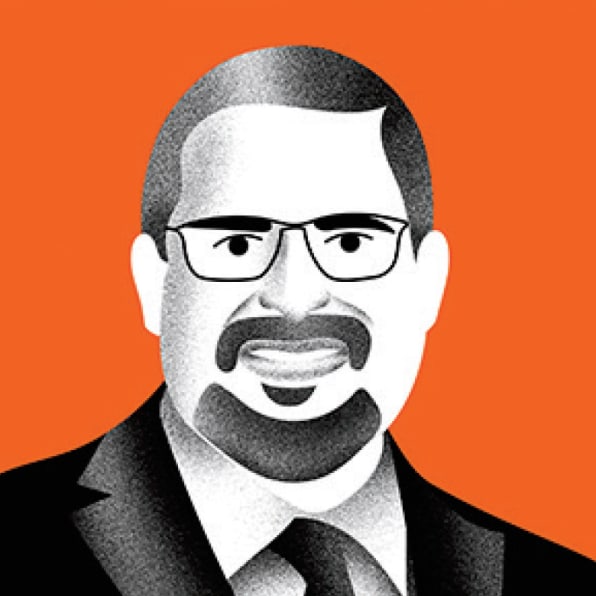 Jesper Andersen
President and CEO, Infoblox
Shellye Archambeau
Board director, Verizon; author, Unapologetically Ambitious
Penny Baldwin
SVP and CMO, Qualcomm
Maryam Banikarim
Head of marketing, Nextdoor; cofounder, NYCNext
Jon Banner
EVP, communications, PepsiCo; president, PepsiCo Foundation
Kara Medoff Barnett
Head of social impact marketing and strategy, First Republic Bank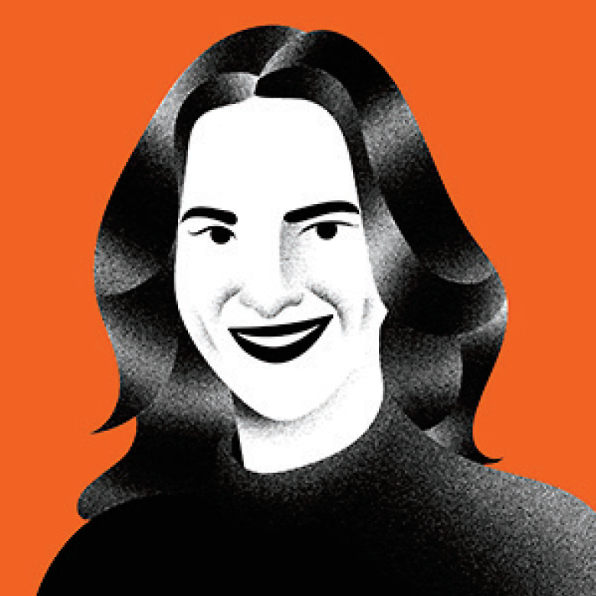 Bert Bean
CEO, Insight Global
Gail Becker
Founder and CEO, Caulipower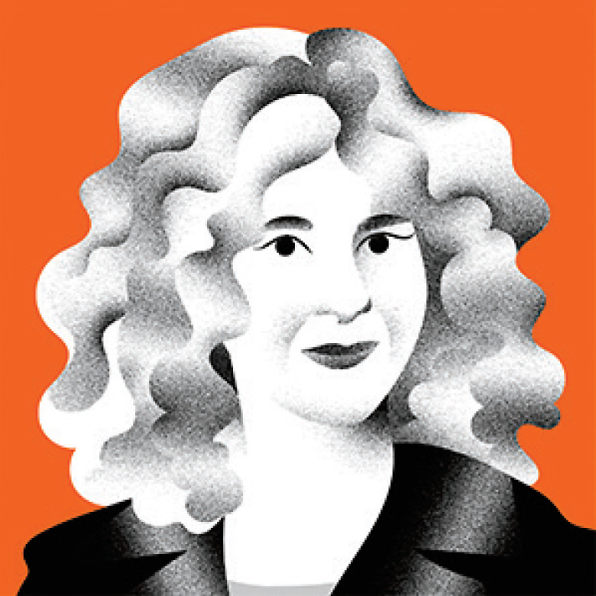 Joey Bergstein
CEO, Sabra
Robin Berzin
Founder and CEO, Parsley Health
Mary Bilbrey
Chief human resources officer, JLL
Leslie Blodgett
Creator and founding CEO, bareMinerals; author, Pretty Good Advice
Jason Blum
Founder and CEO, Blumhouse Productions
Neil Blumenthal
Cofounder and co-CEO, Warby Parker
Jeff Boutelle
CEO, Pharmavite
Caroline Brown
Managing director, Closed Loop Partners
Howard W. Buffett
Founder and president, Global Impact
Gretchen Buhlig
CEO, ASU Foundation
Tory Burch
Chief creative officer and executive chairman, Tory Burch
Andrea Carafa
Emergence Fellow, Stanford University; director, Blackstone Launchpad; Rachel Carson lecturer, University of California, Santa Cruz
Brie Carere
EVP and chief marketing and communications officer, FedEx
Rachel Carlson
Cofounder and CEO, Guild Education
Barie Carmichael
Batten Fellow, Darden Business School
Jean Case
Chair, National Geographic Society; CEO, Case Impact Network
Carolyn Cawley
President, U.S. Chamber of Commerce Foundation; SVP, U.S. Chamber of Commerce
Niren Chaudhary
CEO, Panera Bread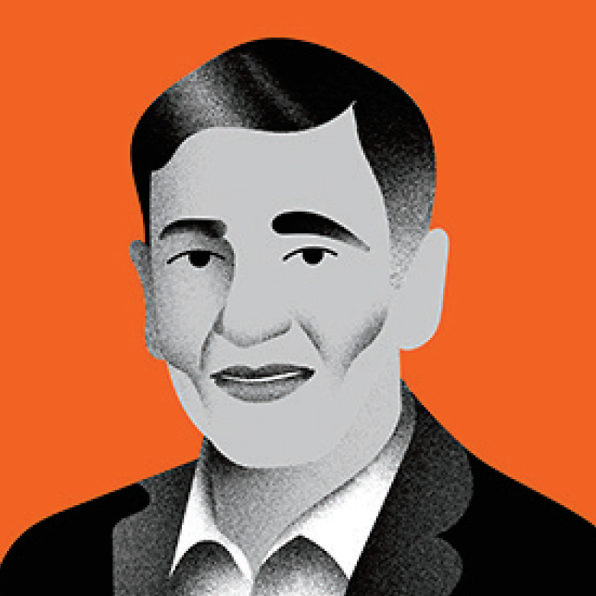 Gerald Chertavian
Founder and CEO, Year Up
Audrey Choi
CMO and chief sustainability officer, Morgan Stanley
Chirag Chotalia
Partner, Threshold Ventures
Edith Cooper
Cofounder, Medley
Frank Cooper 
CMO, BlackRock
LaVerne Council
CEO, Emerald One
Frederic Court
Managing partner, Felix Capital
Roger Crandall
Chairman, president, and CEO, MassMutual
Patrick Criteser
President and CEO, Tillamook County Creamery Association
Hasan Dandashly
President and CEO, Dematic
Jerri DeVard
Founder, Black Executive CMO Alliance
Kevin Dexter
President and COO, Fisher & Paykel Appliances
Richard Dickson
President and COO, Mattel
Rachel Drori
Founder and CEO, Daily Harvest
Craig Dubitsky
Founder, Hello Products; chief innovation strategist, Colgate-Palmolive
Phil Duncan
Chief design officer, Procter & Gamble
Jonathan Dunn
Senior partner, McKinsey & Company
Adnan Durrani
Founder and CEO, Saffron Road
Pedro Earp
Chief marketing and ZX Ventures officer, Anheuser-Busch InBev
Cindy Eckert
CEO, The Pink Ceiling; CEO, Sprout Pharmaceuticals
Tilman Ehrbeck
Global managing partner, Flourish Ventures
Alex Elias
Founder and CEO, Qloo
Abby Falik
Founder and CEO, Global Citizen Year
Andrew Farah
Founder and CEO, Density
David Fischer
Chief revenue officer, Facebook
Winston Fisher
Partner, Fisher Brothers; CEO, Area15
Celia Fleischaker
CMO, Verint
Alan Fleischmann
Founder, chairman, and CEO, Laurel Strategies
Lidia Fonseca
Chief digital and technology officer, Pfizer
Kathryn Guarnini
CIO, IBM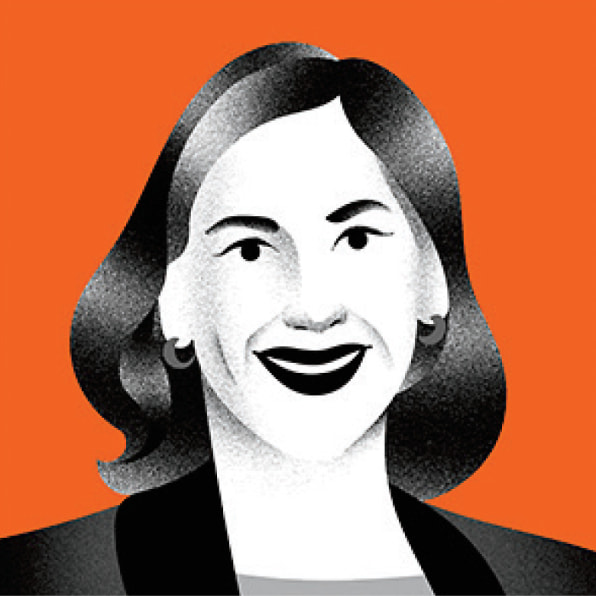 Dave Gilboa
Cofounder and co-CEO, Warby Parker
Aditi Javeri Gokhale
President and chief commercial officer, investment product and services, Northwestern Mutual
Evan Goldberg
Founder and EVP, Oracle NetSuite
Melanie Goldey
COO and CFO, TMRW Life Sciences
Kara Goldin
Founder and CEO, Hint
Alex Gonzalez
CIO, Metro Atlanta Chamber
Laura González-Estéfani
Founder, CEO, and general partner, TheVentureCity
Jon Goss
Chief brand officer, NeueHouse
Jennifer Gottlieb
Global president, Real Chemistry
Guru Gowrappan
Former CEO, Yahoo and Verizon Media; senior adviser, Apollo and Yahoo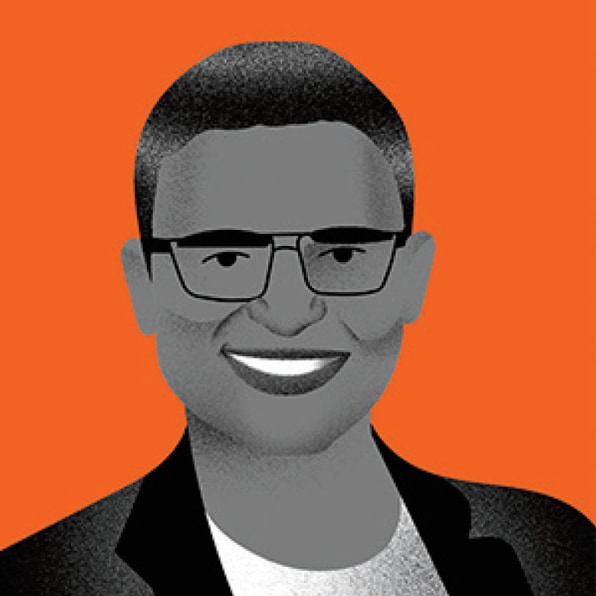 Kirsten Green
Founder, Forerunner Ventures
Jerilan Greene
Global chief communications and public affairs officer, Yum! Brands; chairman and CEO, Yum! Foundation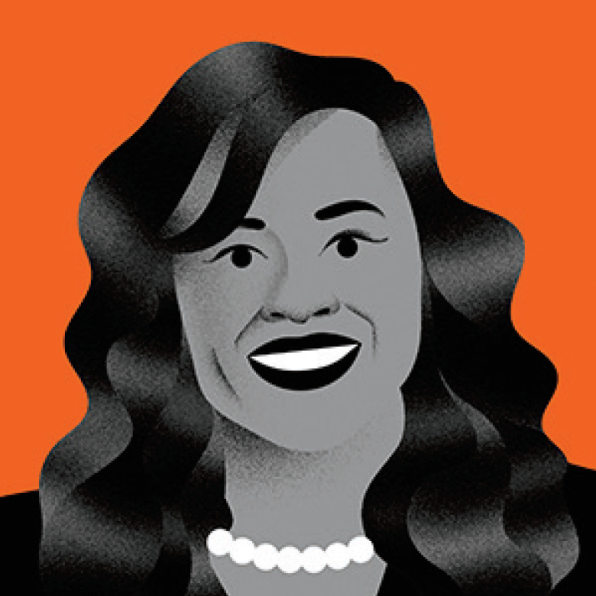 Joanna Griffiths
Founder and CEO, Knix
Kathryn Guarini
CIO, IBM
Alison Haljun
Cofounder and president, Kinship
Sarah Harden
CEO, Hello Sunshine
Scott Harrison
Founder and CEO, Charity: water
Daniel Heaf
VP, Nike Direct, Nike
Michael Hermann
President and CEO, Wicked Cow Studios
Michelle Johnston Holthaus
EVP and chief revenue officer, Intel
Jeff Huber
CEO, Home Instead
Arianna Huffington
Founder and CEO, Thrive Global
Barbara Humpton
President and CEO, Siemens Corp.
Jolie Hunt
Founder and CEO, Hunt & Gather
Jessica Iclisoy
Founder and CEO, California Baby
Laura Ipsen
President and CEO, Ellucian
Leena Jain
CMO, Coravin
Andrea James
SVP, corporate strategy and investor relations, Axon
Josh James
Founder and CEO, Domo
Jeremy Jauncey
Founder and CEO, Beautiful Destinations
Carolina Garcia Jayaram
Founding executive director, Elevate Prize Foundation
Natasha Jen
Partner, Pentagram
Jennifer Johnson
President and CEO, Franklin Templeton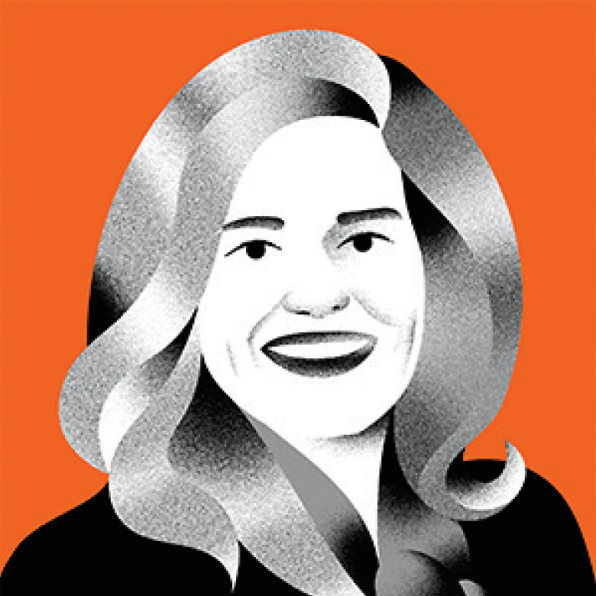 Hubert Joly
Senior lecturer, Harvard Business School; former CEO, Best Buy; author, The Heart of Business
Paul Judge
Managing partner, Panoramic Ventures
Carol Juel
EVP and CIO, Synchrony
Michael Kanaan
Director of operations, MIT-U.S. Air Force Artificial Intelligence Accelerator; author, T-Minus AI
Rob Katz
Chairman and CEO, Vail Resorts
Seth Kaufman
President and CEO, Moët Hennessy North America
Brad Keywell
Founder and CEO, Uptake Technologies
Ayub Khattak
CEO, Cue Health
Joe Kiani
Founder and CEO, Masimo
Peter Kjellberg
CMO and head of global verticals, Dometic Group
Angie Klein
CEO, Visible
Tim Kobe
Founder and CEO, Eight
Tom Kolditz
Director, Doerr Institute for New Leaders, Rice University
Mike Konzen
Chairman, PGAV Destinations
Joe Korngiebel
CTO, Ceridian
Jill Kouri
CMO, HCL Technologies
Robin Koval
President and CEO, Truth Initiative
Margery Kraus
Founder and executive chairman, APCO Worldwide
Ellen Kullman
President and CEO, Carbon
René Lacerte
Founder and CEO, Bill.com
Stuart Landesberg
Cofounder and CEO, Grove Collaborative
Mary Beth Laughton
President and CEO, Athleta
Aaron Levie
Cofounder, chairman, and CEO, Box
Jonathan Levine
Founder and CEO, Master & Dynamic
Oliver Libby
Managing partner, H/L Ventures
Stephanie Linnartz
President, Marriott International
Brad Lukanic
CEO, CannonDesign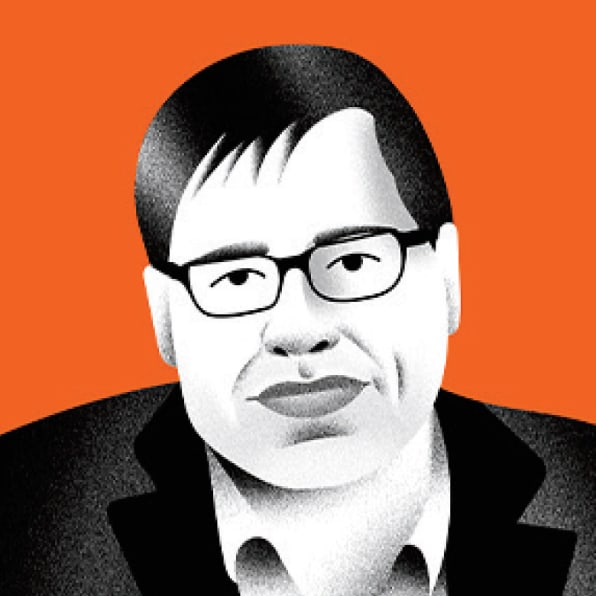 Jeff Maggioncalda
CEO, Coursera
Lisa Mann
Managing director and CMO, Raines
Tereza Manukian
Chief security officer, Buyaladdin.com
Clay Marsh
VP and executive dean, WVU Health Sciences, West Virginia University
Andrew Masanto
Cofounder, Cofoundant
Alli McCartney
Financial advisor, UBS Financial Services
Peter McGuinness
President and COO, Chobani
Dion McKenzie
Founder and chairman, Colorintech
Leila McKenzie-Delis
CEO, DIAL Global
Susan McPherson
Founder and CEO, McPherson Strategies
Chris Meledandri
CEO, Illumination Entertainment
Michael Mendenhall
SVP and chief marketing and communications officer, TriNet
Douglas Merritt
President and CEO, Splunk
Jonathan Mildenhall
Chair, TwentyFirstCenturyBrand; CMO, Dave
Andrew Morse
EVP and chief digital officer, CNN Worldwide
Eric Mosley
CEO, Workhuman
Ann Mukherjee
Chairman and CEO, Pernod Ricard North America
Rakesh Narayana
Global director of new ventures, Reckitt Benckiser
Jonathan Neman
Cofounder and CEO, Sweetgreen
Joseph "McG" Nichol
Founder, Wonderland Sound and Vision
David Novak
Founder and CEO, David Novak Leadership
Lionel Ohayon
Founder and CEO, Icrave
Linda Ong
Founder and CEO, Cultique
Primo Orpilla
Cofounder and principal, Studio O+A
Dawn Ostroff
Chief content and advertising business officer, Spotify
Will Packer
CEO, Will Packer Productions and Will Packer Media
Deidre Paknad
Cofounder and CEO, WorkBoard
Ryan Pandya
Cofounder and CEO, Perfect Day
Kristin Peck
CEO, Zoetis
Steven Wolfe Pereira
Cofounder and CEO, Encantos
Christin Powell
CEO, Kinship
Gigi Pritzker
CEO, Madison Wells
Tony Prophet
Chief equality and recruiting officer, Salesforce
Matthew Putman
Cofounder and CEO, Nanotronics
Krish Ramakrishnan
Cofounder and executive chairman, BlueJeans by Verizon
Sridhar Ramaswamy
Cofounder and CEO, Neeva
Gregg Renfrew
Founder and CEO, Beautycounter
Jana Rich
Founder and CEO, Rich Talent Group
Melinda Richter
Global head, JLabs, J&J Innovation, Johnson & Johnson
David Rock
Cofounder and CEO, NeuroLeadership Institute
Pasquale "Pat" Romano
CEO, ChargePoint
Deb Roy
Director, MIT Center for Constructive Communication, MIT Media Lab
Katica Roy
CEO, Pipeline Equity
Clayton Ruebensaal
EVP, Global B2B Marketing, American Express
Tom Ryan
President and CEO, ViacomCBS Streaming, and cofounder, Pluto TV, ViacomCBS
Brent Saunders
Former chairman and CEO, Allergan
Luke Saunders
CEO, Farmer's Fridge
Laurie Schalow
Chief corporate affairs and food safety officer, Chipotle Mexican Grill
Kern Schireson
Chairman and CEO, Known Global
Pete Schlampp
EVP, product development, Workday
Gayle Schueller
SVP and chief sustainability officer, 3M
Dan Schulman
CEO, PayPal
Sebastian Schulze
Cofounder and CEO, Fit Analytics
Liz Hilton Segel
Global leader, industry practices, McKinsey & Company
Larraine Segil
Chairman and CEO, Exceptional Women Awardees Foundation
Dana Settle
Cofounder and partner, Greycroft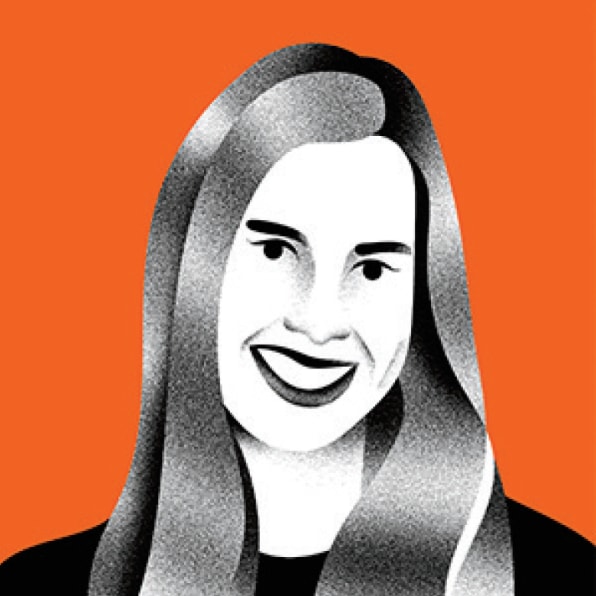 Nandan Sheth
Head of Carat and global digital commerce, Fiserv
Douglas Sieg
Managing partner, Lord Abbett
Pier Luigi Sigismondi
President, Dole Packaged Foods
Karen Silverman
Founder and CEO, The Cantellus Group
Ikdeep Singh
President, Mars Pet Nutrition North America
Shamina Singh
President, Mastercard Center for Inclusive Growth, and EVP, sustainability, Mastercard
Julie Smolyansky
President and CEO, Lifeway Foods
Ramon Soto
SVP and chief marketing and communications officer, Northwell
Vincent Stanley
Director of philosophy, Patagonia
Jon Stein
Founder and chairman, Betterment
Dan Streetman
CEO, Tibco Software
Adam Sussman
President, Epic Games
Ally Svenson
Cofounder and chief purpose officer, Mod Pizza
William Taylor
Founding editor, Fast Company
Jennifer Tescher
President and CEO, Financial Health Network
Jan Tharp
President and CEO, The Bumble Bee Seafood
Sudarsan Thattai
CIO, Lineage Logistics
Colleen Theis
COO, The Orchard
Jay Theodore
CTO, enterprise and AI, Esri
Alicia Tillman
Former CMO, SAP
Jeff Titterton
COO, Zendesk
Dara Treseder
SVP and head of global marketing and communications, Peloton
Tiger Tyagarajan
CEO, Genpact
Lisa Utzschneider
CEO, Integral Ad Science
James Vincent
CEO, Fndr
Julie Wainwright
Founder and CEO, The RealReal
Maynard Webb
Founder, Webb Investment Network
Judy Wert
Cofounder and president, executive search, Wert&Co
Sherrie Westin
President, Sesame Workshop
Barbara Whye
VP, inclusion and diversity, Apple
Bryony Winn
SVP and chief strategy officer, Anthem
Ian Wishingrad
Cofounder, Three Wishes Foods
Kylie Wright-Ford
CEO, The RepTrak
Frank Yang
Founder and CEO, Simplehuman
Forest Young
Senior director, global brand design, Rivian
Frank Young
President, vertical market software solutions, Global Payments
Shelley Zalis
CEO, The Female Quotient
David Zasada
VP, education and corporate responsibility, Intuit
Michelle Zatlyn
Cofounder, president, and COO, Cloudflare