Helena Kaylin wants to change the way we develop bras.
The founder of Mindd Bras and an expert on bra development was fed up with fact that eight out of ten women wear the wrong size bra. "So 80% of women do not know their [correct] bra size. How can we make this experience better for them? Instead of 75 different sizes, how do we make a bra that's adaptable and fit-flexible so it works for them?" Kaylin recalls thinking.
When Kaylin, who led product innovations and development at Victoria's Secret, Lululemon, Under Armour, and most recently, Carbon38, set out in 2019 to create her own bra collection, she wanted to simplify the process. She decided the reason many women struggle to find the right size is twofold: One, our bra size naturally fluctuates throughout the month, depending on our menstrual cycle, water retention, and other factors. Two, there are too many sizes on the market and a lack of brand-to-brand consistency.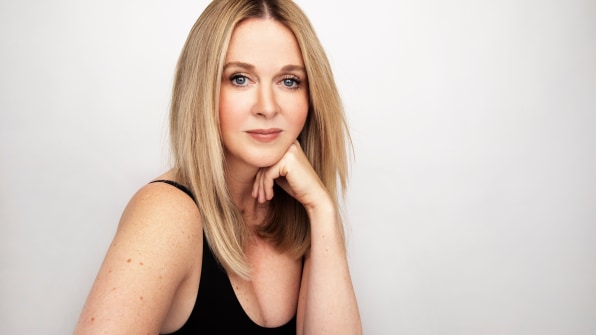 She launched Mindd in 2020 with a line of stretchy, seamless, wire-free bras in just five sizes, 1 to 5. The bras are specifically designed for D+ cup wearers, but the brand isn't exclusively a "plus-size" one. Rather, Mindd's $68 bras accommodate sizes 28C to 44F. The company's mid- and deep-V bralette styles use a patent-pending, seven-zone support system called MINDDTech that curves around the underbust. The effect eliminates a shelf-like silhouette, allowing for natural shape and curves to stay supported and separated. Kaylin worked with an Italian factory to create an exclusive lace-like nylon–spandex fabric for the bra's cups, making them both breathable and, well, pretty.
"A lot of the time, you're told you need to compromise beauty for comfort or comfort for beauty," she says. "I wanted to focus on the D+ customer [like myself]. And I've never been able to get a bra that is both comfortable and pretty enough for everyday." The brand now also sells bodysuits and underwear, and Kaylin is interesting in moving into swimwear.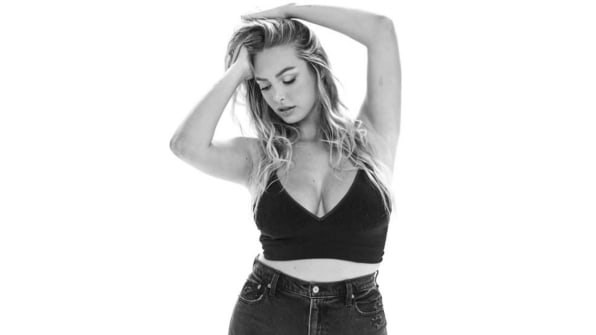 This fall, Victoria's Secret became Mindd's exclusive retail partner, marking Kaylin's return to her former stomping grounds. Additionally, Mindd recently released a collection of bras and underwear designed in partnership with singer-actress Katharine McPhee Foster, an early fan of the brand who suggested it expand into matching sets and a wider range of underwear sizes. The collection is available in XS to 2XL.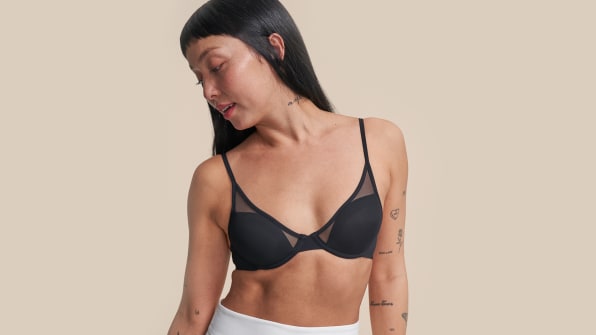 On the other side of the cup spectrum is Pepper, a bra brand designed for sizes 30AA to 40A that launched in 2018. Founders Jaclyn Fu and Lia Winograd developed their line to offer a supportive, fashionable bra that actually fits smaller-chested women.
Their well-designed lace and nylon bras—available in five wire-free and underwire styles—are adapted to (literally) close the gap, with shallow cups and shorter wires across all band sizes.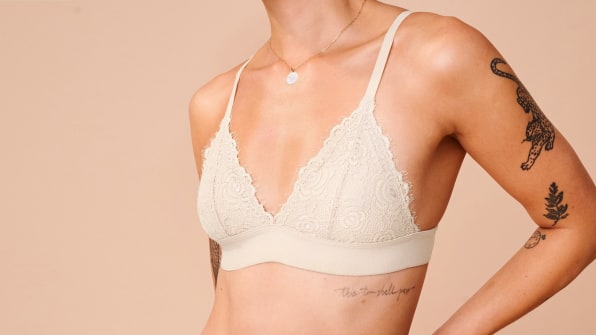 The lingerie industry typically designs bras for smaller wearers to add an extra cup size or create cleavage—in a sense, stigmatizing smaller breasts. Pepper, in contrast, promises to support, flatter, and "scoop and lift," creating a natural, comfort-first shape without heavy padding.
The bras are ethically made in Colombia and range from $40 to $55, including a triple-layered lace Bralette that is designed to reduce bunching or sagging across AA to B sizes. Pepper's first strapless bra, named the MVP and featuring balconette cups and removable multi-way straps, will launch this December for $60.
Fast Company's Recommender section is dedicated to surfacing innovative products, services, and brands that are changing how we live and work. Every item that we write about is independently selected by our editors and, wherever possible, tested and reviewed. Fast Company may receive revenue from some links in our stories; however, all selections are based on our editorial judgment.