When Italic launched its luxury-goods marketplace in late 2018, the company posed an interesting question to consumers: Would you want a luxury product for a fraction of the price—without the brand name? The answer was a resounding "yes." The members-only site amassed a 100,000-person waitlist by boasting that it would sell stylish, high-end goods made at the same factories as Prada, Givenchy, and Burberry. It launched with a small collection of handbags, cashmere, bedding, and eyewear 
Since then, Italic has expanded its product categories—moving into skincare, cookware, luggage, pet toys, even yoga mats—and experimented with different membership options. This month, though, founder and CEO Jeremy Cai finally opened up the marketplace to anyone—no membership required.
"When we first started, we were pricing [products] at prices where we were losing money. We needed to compensate with membership," explains Cai. But the brand experienced such growth in 2020 that it was able to move past a members-only model. "We didn't need the membership to justify competitive prices," he says. The company announced a $37 million Series B round this month.
There's still a small element of exclusivity. Those who want can pony up $60 for an annual Italic Bold membership, which gives members $120 in Italic Credit ($30 per quarter), concierge service, and early access to new products. Cai said the plan is to expand the perks to Bold members over time. Members and non-members will be charged the same prices for products, though Bold members will have access to weekly Thank You Thursdays, limited-time shopping events that offer deep discounts on bestselling products.
Italic plans to launch 100 new products before the end of the year, growing into new categories and developing ones it's already in. In the works are: home goods from the same manufacturers as Williams Sonoma and Buffy, and sports gear from the manufacturers of Arc'teryx and Manduka.
But not every Italic product comes from the manufacturer of a well-known, high-end brand. Italic's Kinetic Desk Chair, as we've discovered (see below), is produced by a maker of fairly basic conference-room furniture. Though that doesn't stop Italic from comparing its chair to ones from Herman Miller and Humanscale.
When Italic's product development team looks to bring a new item into the collection, explains Cai, it asks users which elements they value from the luxury standard bearer in that category. The team then seeks out a factory that can develop something with those features—but without a designer markup. For example, Italic's Caviar Night Cream ($22) claims to address its competitors' three key features: "Smooths fine lines, leaves skin touchably soft, supports skin's moisture barrier."
"Our goal is to provide the highest quality product at the lowest quality price," says Cai.
We tested several products from Italic's expanded range, looking to see how each measures up against Italic's claims of comparability to other, better-known brands. Here are our thoughts. 
Crisp Percale Stripe Sheets and Duvet Set
I was incredibly impressed with these sheets, and completely believe they come from the same supplier as the Four Seasons and Frette. They're soft, but feel strong and durable. I typically use
Brooklinen's sheets
, which have a comfy lived-in feel and have lasted me several years.
Italic
's are aesthetically different: They are crisp and never look wrinkled, which I like because it makes my bed look and feel like I'm in a hotel. These sheets cost less that both
Brooklinen
and
Parachute
king-sized sheets. I would have no hesitation buying 
Italic'
s sheets going forward. I'm even contemplating getting another set now!
—Elizabeth Segran, Senior Writer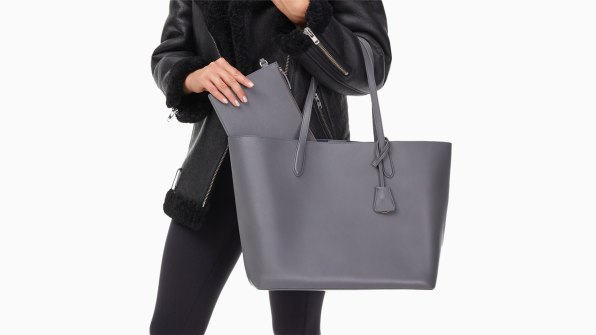 Ella Everything Leather Tote
Since Italic initially launched with a range of minimalist handbags—many of which resemble Celine and Prada, sans the logos—I wanted to test a leather good to see how it measured up. Italic's Ella Everything Leather Tote is $180 is a fraction of the cost of similar-sized bags from Prada or Miu Miu, which, like the Ella, are produced by Tannerie. Most days, I carry my laptop and personal items around in a $13 canvas Waterstones tote, but having something more sophisticated without too much bulk or pizazz was a welcome change. The leather is smooth and supple, comparable, dare I say, to a Celine bag that I've babied over the years. And Italic's tote far surpasses my previous work tote from an LVMH-owned brand I'd rather not mention. Even weighed down with a laptop, an extra sweater (it's that time of year), several chargers, and books, it maintains its soft structure without feeling too fussy. The $180 tote easily measures up against a $225 one from Cuyana or a $645 one from Mansur Gavriel. If I had to "dupe" it, I'd say it most closely resembles Saint Laurent's East-West Tote. The only issue I have is with the delicate, leather-lined interior—I worry I might scratch it or spill a water bottle on it, because, life. But learning to be careful with a $180 bag is a whole less nerve-racking than with a $1,000-plus one. 
—Rachel Kim Raczka, Writer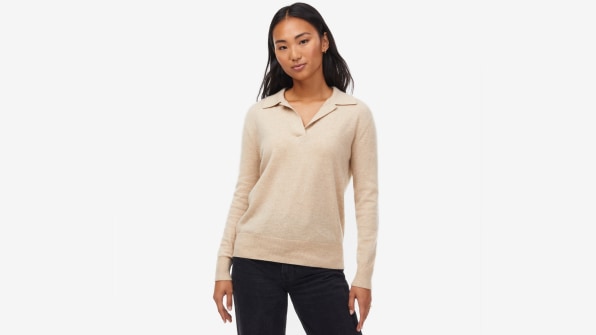 Airy Cashmere Collared Sweater
Italic
claims that the sweater is made by a manufacturer Everlane has used in the past, and that seems about right. Like Everlane's basic sweaters, this one is very thin, which makes it great to wear in autumn, but probably not substantial enough for the depths of a New York winter. To me, the gold standard for cashmere sweaters is
La Ligne's Mini Toujours sweater
, which is lightweight, but soft and durable. (I received one for my birthday two years ago, and it remains in perfect condition despite the fact that I wear it all the time.) This one, which is a little fuzzy (it pills), probably won't last so long. That said, for $80, the sweater is a great deal. It's about $70 cheaper than
a comparable style from Everlane
. The boxy fit is stylish, the reinforced collar is perfectly proportioned, and the sophisticated color I received makes it look expensive. To quote my boyfriend, "from afar, if your hair wasn't so messy, you could pass for a lady who lunches in Loro Piana wearing that!"
—Yasmin Gagne, Associate Editor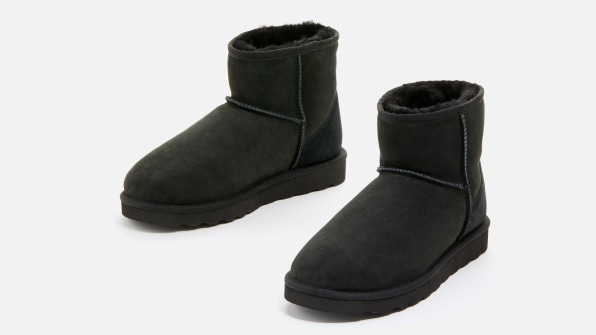 Shearling Short Boots
No one can convince me that
these
are not the same exact boots that UGG sells for double the price. In hearing Cai's reasoning behind product development, I think this is a fair example: Italic's Shearling Boots are plush, warm, and exceptionally comfortable. I've owned UGG boots in the past and I can't tell the difference. The Italic version has a nice sturdy sole and the same relatively nebulous shape as the aforementioned boot and its thousands of copycats. Do I expect high fashion from
a $45 shearling boot
? No. But do I want a shoe that resembles a snuggly suede marshmallow to add something magical to my life? Yes, absolutely. I am a little dubious of any leather good that is at a bargain price, but Italic gets its shearling goods from Shearling Lane, the
WRAP
-certified manufacturer that produces for the likes of Timberland, Prada, and—yes—UGG. I'm already ordering the brand's
$30 shearling slippers
as gifts.
—Rachel Kim Raczka, Writer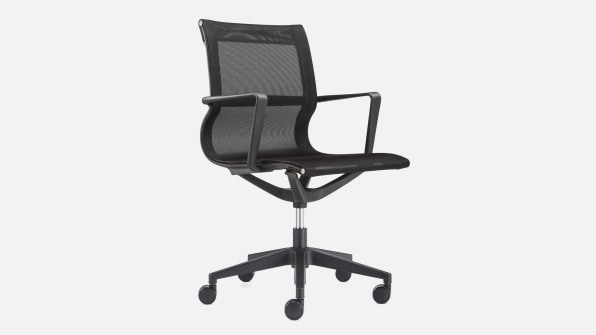 I'll admit: I'm that person who panic-bought a pretty-looking, but poorly designed desk chair from Wayfair back in April 2020. Eighteen months and one back surgery later (I'm not directly blaming the chair's ergonomics, but can't entirely rule it out), I was ready for an upgrade. Italic's Kinetic Mesh Desk Chair is a definite improvement. Its mesh fabric is firm, but has a lot more give and flexibility than the pleather of my former chair, and the downward-curving waterfall seat design relieves pressure on my legs. I also love that it tilts when I lean into it, which relieves my aching back. It's not as stylish as my previous chair, but still sleek and discrete enough to fit in my tiny WFH set up.
My quibble is with how Italic markets this chair by comparing it to much more expensive models from Herman Miller and Humanscale, implying that they're all more or less the same. The Italic chair is a pretty basic design from conference-room furniture specialist Eurotech, and is for sale across the web on sites like Overstock.com, Walmart, and Amazon for as low as $243—which is on par with what you'll pay on Italic, where it sells for between $205 and $250. The $899 Humanscale Diffrient World chair, which Italic cites as comparable, is a very different design with a much more evolved reclining mechanism. I can't say that it's worth $700 more than the Italic model, but comparing these two chairs seems like an apples and oranges game. Italic's buyers have sourced a remarkably comfortable chair for under $300. That's a feat in and of itself.
—Amy Farley, Senior Editor
Fast Company's Recommender section is dedicated to surfacing innovative products, services, and brands that are changing how we live and work. Every item that we write about is independently selected by our editors and, wherever possible, tested and reviewed. Fast Company may receive revenue from some links in our stories; however, all selections are based on our editorial judgment.