A well-designed backpack is a school essential—along with a solid lunchbox and reliable face mask. We know you want something sturdy, comfortable, and easy to organize. We know they want something that looks cool and will impress their friends. We found the best of both worlds.
Here are our picks for backpacks and lunchboxes (plus a water bottle, because, hydration) to start off the school year right.
Jem and Bea Eco Backpack
Named for the daughters of founders Dominique Hughes and Rebecca da Silva Lima (who once designed for the likes of Mulberry, Anya Hindmarch, and Burberry), Jem and Bea's line of chic diaper bags naturally has an accompanying—and equally delightful—child-friendly backpack collection. The Eco Backpack is made from regenerated nylon, recycled from fishing nets, with a water-repellant lining and an oh-so-cute monster print exterior.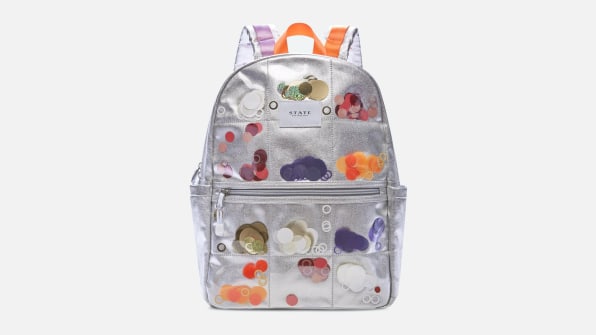 State Kane Kids Backpack 
Brooklyn-based State Bags' signature Kane backpack comes in a smaller size and a plethora of unique designs, textures, and materials. Think metallic sequin shakers and puffy quilted panels that look like candy. These packs are proportioned for a pint-size back—yet still fit a 13″ laptop. A portion of each purchase goes to a student or family in need.
Bixbee Rocketflyer Backpack 
Bixbee's spectacularly whimsical backpacks are so cool, you might have to restrain stealing them for your own use. Each is laid out horizontally, so as to not put the base of weight below your kiddo's lower back. The inside is filled with organizers, pockets, and clips to help keep rummaging (and lost keys) to a minimum.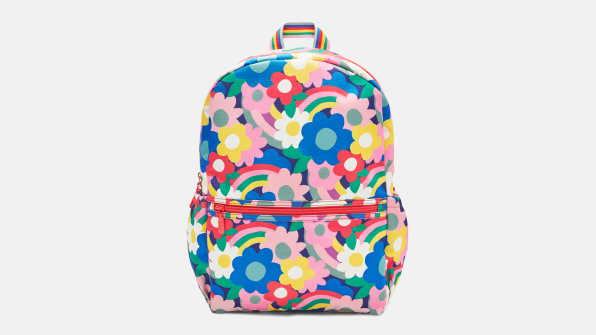 Boden School Bag
Boden's bright and sunny school bag features a retro floral that will stand out all the way across the playground.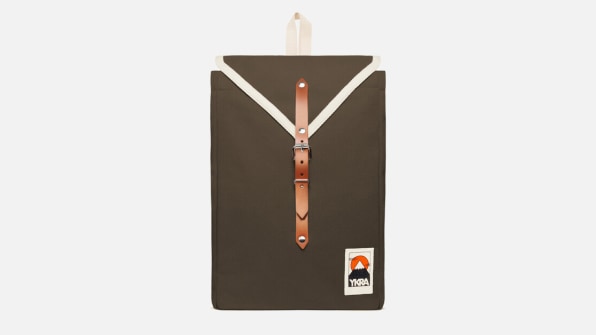 YKRA Scout Backpack
Hungarian brand YKRA makes retro-inspired outdoor gear for adventurers of all ages. This canvas and leather knapsack pays homage to the traditional Boy Scout backpacks of yore—so don't forget to stock up on patches and pins to jazz it up as the school year goes on.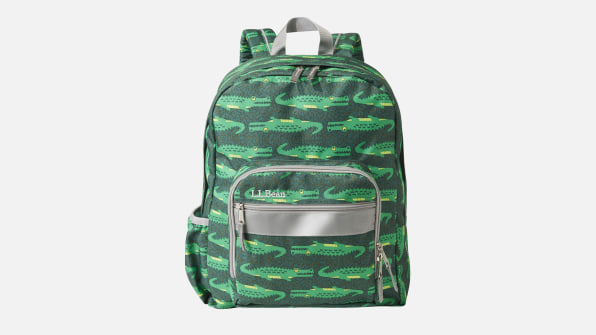 LL Bean Deluxe Book Pack
Tried and true for decades, L.L. Bean's virtually indestructible backpack still reigns supreme with parents and kids alike. (Don't forget to get your monogram.)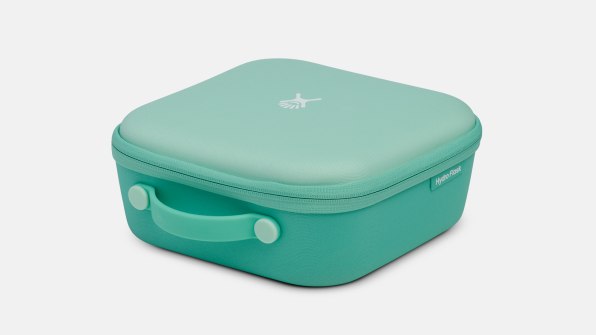 Hydro Flask Insulated Lunch Box 
Hydro Flask's soft-structured lunch box is durable and double-insulated to keep meals and snacks chilled all morning, and comes with extra-cool features, like an interior band to hold utensils and an easy-to-clean lining.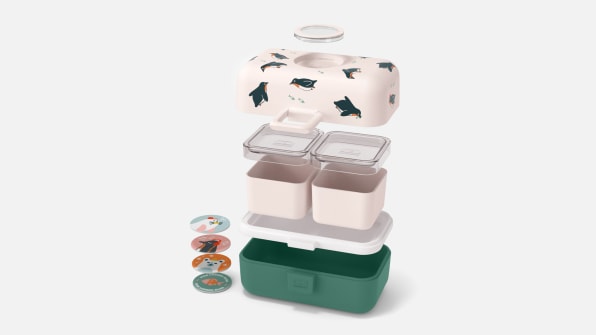 Monbento Kids Bento Box 
Make a TikTok-worthy compartmentalized lunch with Monbento's extremely cute, extremely practical bento boxes. The brand's children's sizes are just as airtight, but designed to be easily unlocked by little hands.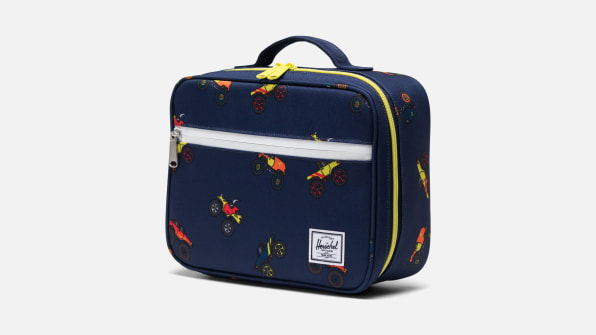 Herschel Supply Company Pop Quiz Lunch Box 
Herschel's woven, waterproof lunchbox features the same heritage design that makes its backpacks standout. Bonus points for zippered pockets for bus snacks and a built-in name tag on the back.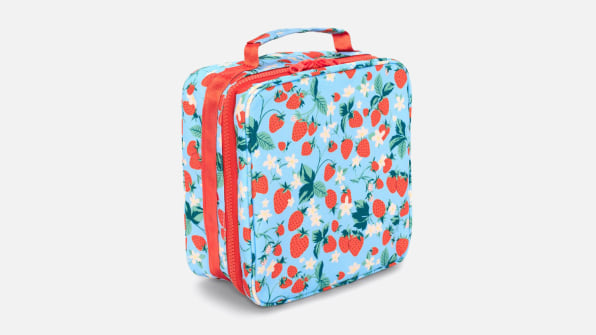 Ban.do 'What's for Lunch' Lunch Box
Ban.do's lightweight, insulated lunch box is full of pockets and adjustable dividers—ready to tackle whatever your little gourmand demands of the day.
PlanetBox Launch Stainless Steel Lunch Box
These eco-friendly metal lunch boxes are designed to last beyond the school year and sized for growing appetites with stainless-steel compartments and interchangeable printed magnets.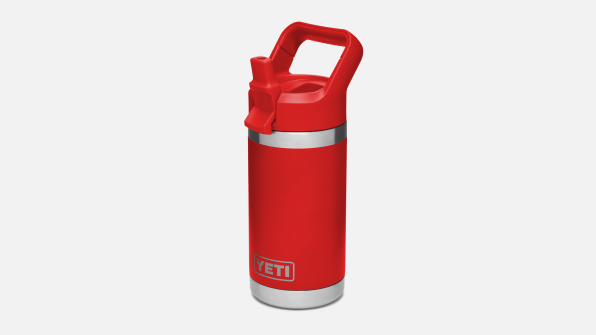 Yeti Kids Rambler 
A 12 oz. version of one of our favorite water bottles. It's always cool.
Fast Company's Recommender section is dedicated to surfacing innovative products, services, and brands that are changing how we live and work. Every item that we write about is independently selected by our editors and, wherever possible, tested and reviewed. Fast Company may receive revenue from some links in our stories; however, all selections are based on our editorial judgment.