When Hurricane Harvey dumped as much as 60 inches of rain on Houston in 2017—turning highways into rivers, flooding nearly 100,000 homes, and killing 68 people—part of the problem had to do with pavement. The city, which sprawls over 600 square miles, has covered former wetlands with parking lots, sidewalks, and roads, so water can no longer soak into the ground; in heavy rain, storm drains are easily overwhelmed. The same problem exists in other cities, and as climate change drives more extreme storms, floods are getting worse.
One way to solve this issue is to add back green space. But where pavement is still needed, better materials can help. A startup called AquiPor is beginning pilot tests on an alternative material that lets rain flow through while it also filters out pollution. "Pavement has a use," says CEO Greg Johnson. "But the problem is that we have too much of it in our cities."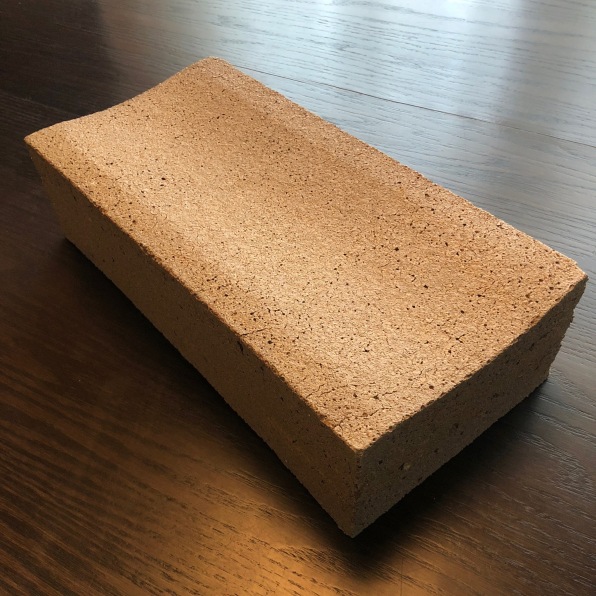 Other versions of "permeable" pavement already exist, but have challenges. The materials are mixed to create large voids in the pavement to allow water to flow through, but "the problem with that is those large voids get clogged up very easily, from dirt, debris, all this stuff that inherently is in stormwater," Johnson says. The new design has tiny, submicron-size pores instead. Water flows through, but everything else stays on the surface. Pollutants like dissolved metals, which attach to solid materials, also stay on the surface instead of flowing into groundwater.
In cities that cycle between drought and heavy rains, like Los Angeles, stormwater often flows into drains and out to the ocean. Adding the new pavement could help capture more water in aquifers. "The more water that you can get into the ground naturally, the better it is for just the natural hydrologic cycle anyway," Johnson says. "You do not want all that water going out to the ocean because, in essence, then it becomes wasted. And what we're looking at is stormwater as an asset."
The startup is manufacturing the material now for a neighborhood-scale pilot test on private land. Because streets present more engineering challenges, it plans to begin with parking lots, plazas, sidewalks, and other paved surfaces. (Even without roads and highways, these represent a huge amount of land; parking lots, by one estimate, covered around 25 billion square feet of the U.S. in 2012.) On sidewalks, the company envisions a design that would sit next to roads without a curb, something that is also intended to force drivers to slow down and drive more carefully. "We want to get rid of the curb and just be able to manage all the stormwater in the sidewalk naturally, while also making it a more pedestrian-friendly situation for people on foot," he says.
For cities, the solution could potentially be cheaper than upgrading other stormwater infrastructure. In Spokane, Washington, for example, where the startup is based, it calculated that when the city spent an estimated $350 million on new storm tunnels and stormwater tanks, it could have spent $5 million, instead, by adding the new pavement in key neighborhoods.
Still, as climate change progresses, cities may have to do even more. China has been investing in what it calls "sponge cities"; retrofits, including permeable pavement, to help cities absorb more water in storms. But the city of Zhengzhou, part of the initiative, was devastated after recent record-breaking rain. Heavy rain is becoming more common: As the world warms, more water evaporates from lakes and rivers, and the atmosphere can hold more water, making heavy downpours and flooding more likely.
Correction: A previous version of this story said that Spokane spent $500 million upgrading its stormwater infrastructure. It's been been updated to note that cost is estimated around $350 million.